Head:  Igor Anić, F.C.A.
Director:   Anica Bilić, Ph.D.
Jurja Dalmatinca 22, 32100 Vinkovci
Phone: +385 0 32 332 316
E-mail: hazu.centar-vk@hazu.hr
---
With the decision of the Presidency of the Croatian Academy of Sciences, Igor Anić, F.C.A. was appointed head of the Centre for Scientific Work of the Croatian Academy of Sciences and Arts in Vinkovci, for a term of four years, starting from  May 26, 2021.
The Center for Scientific Work in Vinkovci was founded in 1969 as the only institution of the Croatian Academy in the easternmost part of Croatia. Its activities focus on forestry in the Spačva basin, as well as on Croatian language and literature.
Results of research are published in the Center's Radovi (Monographs) and Posebna izdanja (Special Editions). The final results of a longterm scientific investigation of the common oak have been published in the monographs Hrast lužnjak u Hrvatskoj (Quercus robur in Croatia, Vinkovci, 1995). Themes related to the Croatian language and literature have been published in the book Udio Slavonije u hrvatskoj književnosti i kulturi (Slavonian Contributions to Croatian Literature and Culture), the result of a research project supported by the Ministry of Science and Technology of the Republic of Croatia.
The center collaborates with the Faculty of Forestry in Zagreb, the Forestry Institute in Jastrebarsko, and with other scientific institutions in Croatia.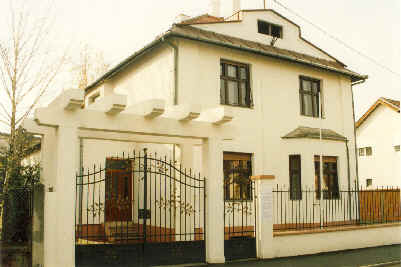 Seat of the Center for Scientific Work of the CASA in Vinkovci