THE ORIGINAL SEAT OF THE ACADEMY
The mansion today known as the National Hall, located in Opatička 18, originally housed a convent of the Poor Clares. After the order had been disbanded in 1782, the building was left to decay. It was subsequently renovated in the neo-Classicist style, with an ornamental façade and an impressive classicist interior, in order to serve as the Drašković family mansion in 1843. The Drašković family never fully settled in their newly-built home and therefore quickly sold it under favourable conditions to the leaders of the Croatian National Revival. Thus, the mansion was turned from a family mansion into the National Hall. Its central space was a newly-built luxurious stateroom, which was known by several names (the Casino, the National Stateroom, the Stateroom of Zagreb, the Illyrian Stateroom or, more recently, the Revival Stateroom). It was the venue of numerous balls and great historic events. On 25th March 1848, for instance, it witnessed the announcement of the "national demands", which, among other things, asked for national independence and the unification of all the Croatian lands. Eventually, the building itself began to be referred to as the Stateroom.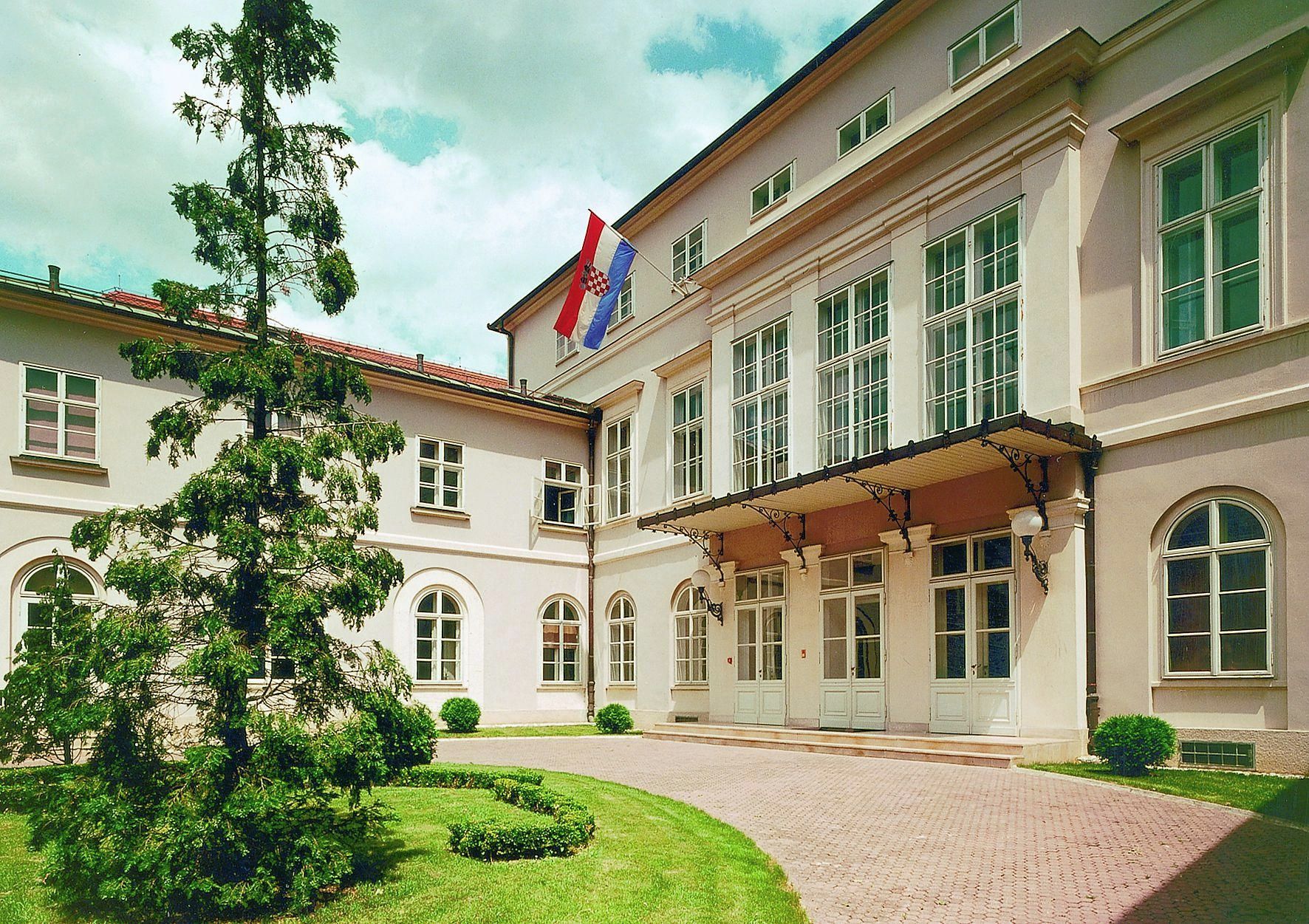 In 1868, the National Hall became the seat of the Croatian Academy of Sciences and Arts. After the Academy had moved into a new building on Zrinski Square in 1880, the Supreme Court was transferred to the National Hall, which had been state-owned since 1878. The Supreme Court used the building until the end of the Second World War, when it was returned to the Academy. The magnificence of the mansion and particularly of the stateroom, which was remodelled into offices, had faded during the years. It was returned to its original state in 1994, when its latest renovations were completed. Today, the mansion seats the Institute of the History of the Croatian Literature, Theatre and Music of the Croatian Academy of Sciences and Arts.