Chair:  Mirko Orlić, F.C.A.
Secretary: Gordana Beg Paklar, Ph.D.
Administrator: Kim Sombolac, phone: +3851 4895 170, e-mail: kim@hazu.hr
---
INTRODUCTION
The Croatian Committee for Geodesy and Geophysics (CCGG) was established in 1992 as the body of the Croatian Academy of Sciences and Arts (CASA). Its task is to encourage, plan and coordinate scientific research in the field of geodesy and geophysics in the Republic of Croatia, thus enabling the participation of the Republic of Croatia in the scientific activities of the International Union of Geodesy and Geophysics (IUGG) as bodies of the International Council for Science (ICSU).
The Republic of Croatia is represented by agreement in the IUGG through this Committee. To address scientific and administrative issues in the time between the regular general assembly sessions of the IUGG, the IUGG Executive Board shall address the Committee directly.
In accordance with the Statute of the IUGG, the Committee covers the field of geodesy and all those sub-areas of geophysics relevant to the Republic of Croatia, namely seismology and physics of the interior of the Earth, geomagnetism and aeronomy, meteorology and atmospheric sciences, hydrology, and physical sciences of the sea.
Scientific and teaching organizations that develop scientific activity in the field of geodesy and geophysics are members of the Committee. The highest body of the Committee is the CCGG Assembly. Its working body is the CCGG Executive Board, which operates between the two assembly sessions. Members of the Committee are admitted for the four-year period.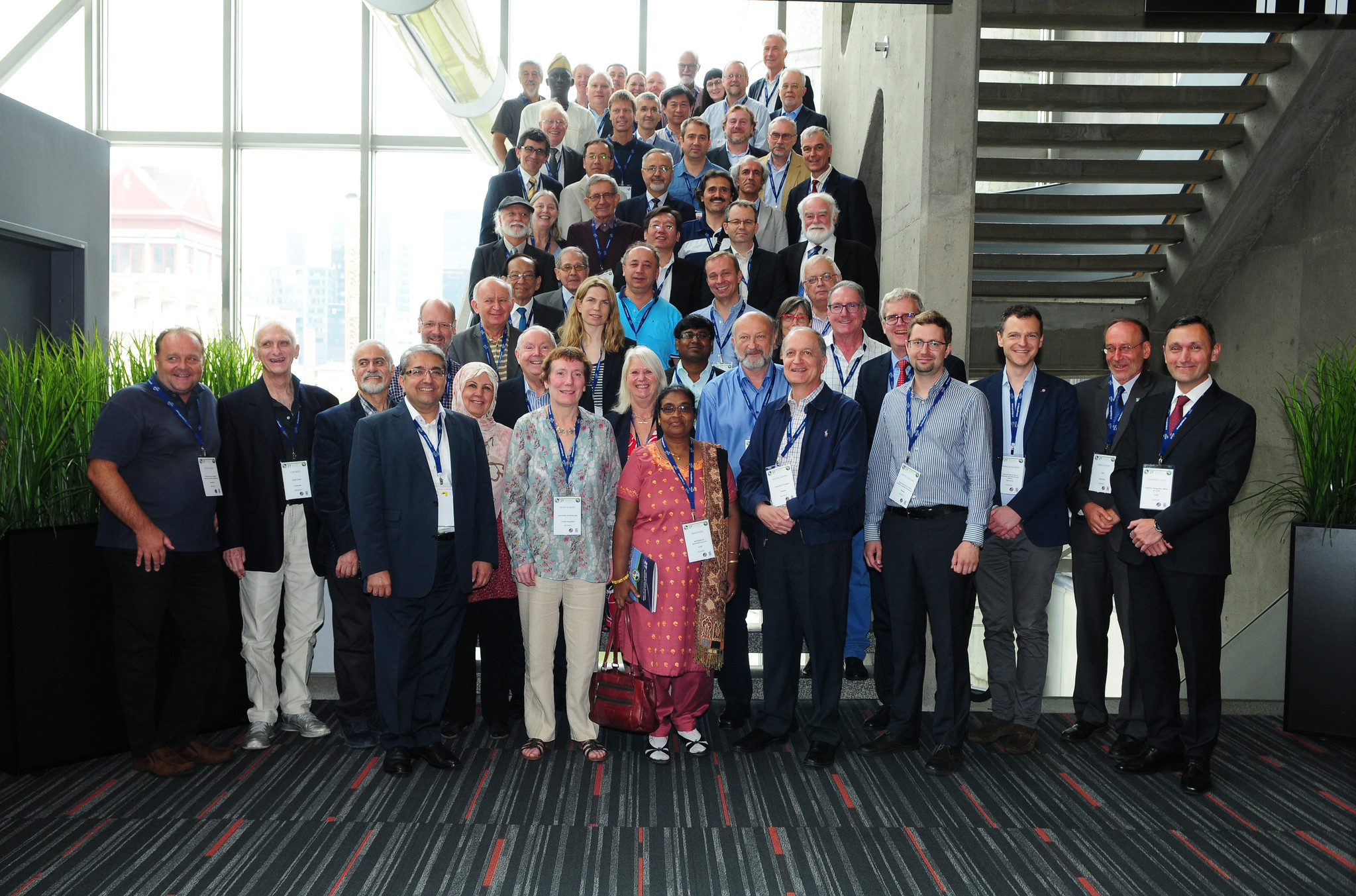 Council of  IUGG in Montreal 2019