Steiner Sanja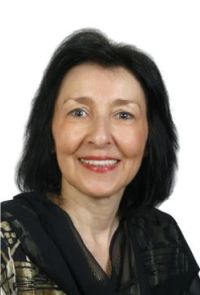 Date of birth:
Place of birth:
Phones:
Emails:
Steiner Sanja
Academic titles:
professor doctor of science
Institutions:
full professor – Faculty of Transport and Traffic Sciences, University of Zagreb
Functions in Academy:
head –  Institute of  Transport (2017. – …)
Membership in Academy:
associate member – Department of Technical Sciences (05/10/2018 – …)
---
Curriculum Vitae
Sanja Steiner was born on April 28, 1964, in Zagreb. She graduated from the Faculty of Transport Sciences, University of Zagreb in Zagreb in 1988, obtained master's degree from the Faculty of Maritime Studies in Rijeka in 1995, and received her Doctorate in 1998 from the Faculty of Transport Sciences with the dissertation Model programa sigurnosti zračnog prometa u Hrvatskoj. She has been working at the Faculty of Transport Sciences since 1988, and since 2005 as a full professor. She teaches courses Sigurnost zračnog prometa, Planiranje u zračnom prometu and Upravljanje zračnom plovidbom. She was head of the Department of Aviation Technology (1995-2001), head of the Department of Projects and External Cooperation (2000–2004), and has been head of the Department of Air Transport since 2005.
The areas of her scientific and professional interest are strategic transport planning, transport policy and aviation safety, and the management of international transport flows. She is responsible for establishing the Adriatic Corridor through Croatian airspace, which in 2000 was included in the composition of the European air route network. She is the author of the textbook Elementi sigurnosti zračnog prometa (1998), Elementi prometne politike (2006) and Zrakoplovna prijevozna sredstva I (together with A. Vidović and I.  Bajor, 2009).
---
Bibliography