Šestan Nenad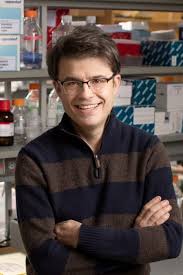 Date of birth:
Place of birth:
Emails:
Šestan Nenad
Academic titles:
professor doctor of science
Membership in the Academy:
corresponding member – Department of Medical Sciences (5/12/2016 – …)
---
Curriculum Vitae
Nenad Šestan, a Croatian neurobiologist, was born in Zadar in 1970. In 1995 he graduated from the School of Medicine, University of Zagreb, and in 1999 he received his doctorate in the field of neurobiology at Yale University. He continued his scientific career at Yale as a postdoctoral researcher and later as a teacher.
Professor Šestan's research interest ranges within the field of developmental euroscience, neurogenomics and disorders of human brain development. He is currently a full-time professor in the departments of neuroscience, genetics, psychiatry and comparative medicine and at Yale University's Department of Child Development (Yale Child Study Center). Prof. Šestan is a member of the Kavli Institute for Neuroscience and a visiting professor at the Faculty of Medicine, University of Zagreb. He has published more than 70 papers in the world's leading journals and chapters in books with more than 6,000 citations in WoS (h-index = 32). For more than 20 years, he has been a member of the international Society for Neuroscience. He is currently one of the main leaders of several institutional BrainSpan and PsychENCODE consortiums sponsored by the United States National Institutes of Health (NIH). He also heads several other projects sponsored by the NIH, the Simons Foundation and the Kavli Institute of Neuroscience.
Prof. Šestan has received several important international awards and recognitions in the field of neuroscience and psychiatry, including Krieg Cortical Discoverer, McDonnell Scholar, NARSAD Distinguished Investigator, Krieg Cortical Kudos and NARSAD Young Investigator. While studying in Zagreb, he received a university scholarship and a Rector's Award. Professor Šestan 's long-standing contribution to the research of normal and disturbed brain development has left a lasting and profound mark in world science and is especially creditable for developing and improving research and training of new scientists in the field of neuroscience in Croatia.
He was elected as a corresponding member of the Croatian Academy of Sciences and Arts in 2016.