Reihlen Helmut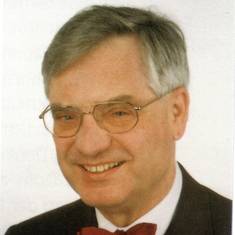 Date of birth:
Place of birth:
Bergisch Gladback, Germany
Emails:
Reihlen Helmut
Academic titles
Membership in the Academy:
corresponding member – Department of Technical Sciences (1/30/1997 – …)
---
Curriculum Vitae
Helmut Reihlen was born on August 14, 1934, in Bergisch Gladback, Germany. He was CEO of the German Institute of Standardization – DIN (Deutsches Institut fur Normung). He is honorary doctor of natural sciences at Wesleyan University, Middletown, Connecticut, USA. At the Clausthal Technical University, he headed the Department of Technical Standardization. He is the initiator of a number of national and international scientific research projects in the field of standardization, and through his activities permanently contributes to the development of standardization in Germany and in the world. He held senior positions in international standardisation organisations as Vice-President and President of the European Committee for Standardisation – CEN, Vice-President of the International Organisation for Standardisation – ISO and many other senior positions in Germany and other countries. The results of his work are found in numerous published papers in scientific journals.
Helmut Reihlen is a great friend of Croatia, which is reflected in his all-round help since Croatia's independence: he helped establishing DIN's only information point for DIN standards in the Referral Center, supported establishing Croatian standardization, advocated Croatian admission to international European standardization organizations and also  supported its organization and education for the purpose of standardization. He gave his full support of DIN-ANP to the Croatian Society for Standardization (HDN) within the Croatian Engineering Association (HIS). For his outstanding contribution to the discipline of standardization, he received many high recognitions.
He was elected as a corresponding member of the Croatian Academy of Sciences and Arts in 1997.