Posavec Zvonko, F.C.A.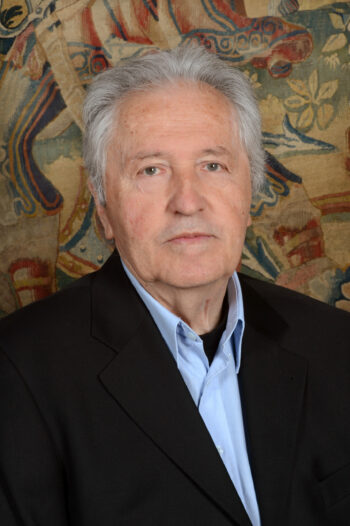 Date of birth:
Place of birth:
Addresses:
Trg Nikole Šubića Zrinskog 11, 10000 Zagreb
Phones:
Department of Social Sciences +385 01 4895 169
Emails:
Posavec Zvonko, F.C.A.
Academic titles:
doctor of Science
fellow of the Croatian Academy of Sciences and Arts
Institutions:
Professor (retired) – College of political sciences University of Zagreb
Functions in Academy:
secretary – Department of Social Sciences (01/01/2011 – 12/31/2014)
head of – Juraj Križanić Cabinet of Legal, Political and Social Sciences (11/02/2010 – …)
Membership in Academy:
full member – Department of Social Sciences (05/18/2006 – …)
---
Curriculum Vitae
Zvonko Posavec, a Croatian philosopher and political scientist, was born on November 15, 1936 in Rakovec near Vrbovec. Graduated from the Faculty of Humanities and Social Sciences in Zagreb in 1958 and received his Doctorate in 1974 from the Faculty of Political Sciences, where he worked from 1964 until his retirement, and from 1980 was a full professor. In three terms, he was dean of the Faculty of Political Science (1985-87, 1996–98 and 2002–04). He has taught political theories and political institutions, and deals with German classical philosophy and philosophy of politics. He has been a full member of the Croatian Academy of Sciences since 2006 in the Class of Social Sciences.
The main works of Zvonko Posavec, F.C.A.: Dijalektika i politika (1979), Nihilizam modernih znanosti (1982), Filozofsko-političke rasprave (1984), Teorija interesa u djelu J. Habermasa (1986), Porijeklo moderne demokracije (1990), Sloboda i politika (1995).