Penezić Vinko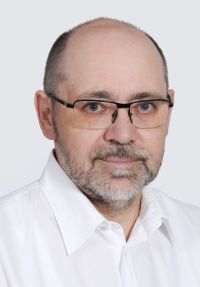 Date of birth:
Place of birth:
Phone:
E-mail:
Penezić Vinko
Institutions:
Associate Professor, external associate – University of Rijeka, Academy of Applied Arts (2007 – 2010)
Associate Professor of Art, external associate – Faculty of Civil Engineering and Architecture Osijek (2019 –  )
Membership in Academy:
associate member – Department of Fine Arts (05/10/2018 – …)
Functions in Academy:
member – Scientific Council for Tourism and Space (2019 –  )
vice-chairman – Scientific Council for Architecture, Urban Planning and Landscaping (2020 –   )
member –  The Committee for the Reconstruction of the CASA Buildings (2020 –  )
---
Biography
Vinko Penezić, born in Zagreb in 1959, graduated at the Faculty of Architecture of Zagreb in 1982. In 1981, he participated in the two-month ILAUD seminar (International Laboratory for Architecture and Urban Design) in Urbino, Italy. In the period of 1983-1990, Penezić attended postgraduate studies in the theory of architecture at the Faculty of Architecture of Belgrade. Following this, in 1991, he co-founded the architectural office PENEZIĆ I ROGINA, architects. During his career, Penezić has won six competitions in Japan (1984, 1990, 1995, 1996, 1999 and 2001), has authored more than 150 projects and realizations of various typologies, and has participated in more than hundred architectural competitions, of which he has won many awards.
Penezić has received numerous awards and recognitions in the country and abroad for his authorial projects and realizations: the Silver Medal at INTERARH World Biennial in Sofia (1987); 18th Youth Salon Award for Architecture (1986); Grand Prix at Belgrade Salon of Architecture (1988); Award at Zagreb Architecture Salon (1988); UHA Awards "Viktor Kovačić" (1997) and "Bernardo Bernardi" (1997); Vladimir Nazor National Award (2002); City of Zagreb Award (2005); Ranko Radović Award in Belgrade (2009); ULUPUH Award for the best exhibition set (2013), and Croatian Academy of Sciences and Arts Award for Fine Arts (2013).
Penezić has participated in many exhibitions at home and abroad. Of particular note is the fact that he participated three times in the world's most prestigious architectural event, the Venice Biennale: in 2000 he represented Croatia with the exhibition "Transparency of the Hyperreal"; in 2004 by invitation of the artistic director Kurt W. Forster, he exhibited the concept of "Absolute Internet"; and in 2008 he exhibited the installation "Who's Afraid of the Wolf in the Digital Age?" by invitation of artistic director Aaron Betsky. In 2009 this  installation became a part of the permanent exhibition of the Museum of Contemporary Art in Zagreb.
His works have been published in domestic and foreign literature, and in five author's books. Of special note is a book by Nigel Whiteley: PENEZIĆ & ROGINA Digitalizzazione della realta / Digitalization of reality, published in 2007 in Italian and English in the edition IT Revolution in Architecture in Rome, and is the first theoretical study of Croatian architects in the form of a book in a foreign language outside Croatia.
Penezić was the editor-in-chief of the magazine "Čovjek i prostor" (eng. Man and Space) from 1997 to 2000, a member of editorial board of the magazine "Arhitektura" (eng.  Architecture) in 1986 and from 1995 to 1999. From 2001 to 2007, he was a member of the editorial board and the author of the column "Izazovi prostora" (eng. Challenges of Space) in the newspaper "Vijenac", as well as the book with the same title which was published by Matica hrvatska in 2005. Penezić is an active member of several professional associations, and was the president of the Croatian Chamber of Architects and Civil Engineers from 2004 to 2005. He co-founded the Summer School of Architecture in Grožnjan in 1989.
During his career, Penezić hela a series of public lectures, gave lectures in undergraduate and postgraduate studies, and was a guest critic and mentor at several architectural workshops. From 2007 to 2010 he was a professor at the Academy of Applied Arts in Rijeka, and in 2009 he was visiting professor at the Ecole speciale d'Architecture in Paris. Since 2013 he has been visiting professor at the University American College Skopje, and a lecturer at several Japanese universities. Since 2019, he is professor at the Faculty of Civil Engineering and Architecture in Osijek. He has been awarded the Order of Danica Hrvatska with the effigy of Marko Marulić in 2001. He works as an author in Zagreb.
In 2023 Vinko Penezić was elected as the representative of associate members in the Department of Fine Arts and participates in the work of the CASA Assembly without the right to vote.
---
Works
Realizations (selection): Mladost Swimming pool in Zagreb, (1984-1987); Velebit office  building in Zagreb (1985-1995); Majetić family house in Sesvete, Zagreb (1998); Trnje Parish Centre – Phase 1, Zagreb (1994-1998); St. Michael's parish church in Lapad, Dubrovnik (1987-1999); Mladost Athletic Stadium in Zagreb (1999); Monastery in Trnje – Phase 1, Zagreb (1994-1999); Dugave Parish Church in Zagreb (1989-2000); Social housing for war victims in Vukovar (2001); Atrium of the Pliva Research Institute interior in Zagreb (2002); Social housing for war victims in Nova Gradiška (2003); Social housing for POS program in Križevci (2004); Jarun Kindergarten in Zagreb (2006); Dalmare Shopping and Entertainment Centre in Šibenik (2010); Srdoči Kindergarten in Rijeka (2011); Japanese-Croatian Friendship House in Tokamachi, Japan, (2009-2012); Ristić family house in Zagreb (2013); Home for retired priests in Đakovo (2018 -2021), numerous TV sets and interiors for various purposes.
Projects and studies (selection): Dubrovnik Swimming pool (1986-1989); Metropol Congress Centre, Ohrid (1990); Department store and shopping centre Jastrebarsko (1991), Hotel Mali Maj, Poreč (1992); Škverić Centre, Mali Lošinj (1992); Multipurpose hall on Prisavlje, Zagreb (1992); Town Hall Courtyard in Leibnitz, Austria (1993); Jakominiplatz in Graz (1993); Apartment building Mandrovićeva street, Zagreb (1993); Volovčica Parish Centre, Zagreb (1994); Marino Cettina Gallery, Umag, (1995); Family house in Vijenac, Zagreb (1998); ZM office building in Rudeš, Zagreb (2004); Waldeck-Rousseau Square, Saint-Etienne, France (2004); Trnje Parish Center – Phase 2, Zagreb (2006-2007); Monastery in Trnje – Phase 2, Zagreb (2006-2011); Family house Šipak, Zagreb (2007); Hotel "Delfin", Hvar (2007); Residential and commercial building in Vrbik, Zagreb (2008); Multipurpose complex Ilica 212-214, Zagreb, (2011); Multipurpose city Block Oružana in Zvijezda, Karlovac (2012); HGM Multipurpose Hall, Grožnjan (2014 -2015), Ban Jelačić Main City Square with an underground garage in Zvijezda, Karlovac, (2013-2020).