Marasović Ivona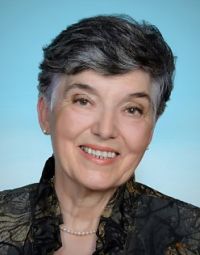 Date of birth:
Place of birth:
Marasović Ivona
Academic titles:
Institutions:
Scientific Adviser – Institute of Oceanography and Fisheries in Split
Director – Institute of Oceanography and Fisheries in Split (1997. – 2013.)
Membership in Academy:
associate member – Department of Natural Sciences (05/15/2014 – …)
---
Curriculum Vitae
Ivona Marasović was born in Split on February 21, 1949. She completed her biology studies at the Faculty of Science, University of Zagreb, where she received her master's degree in oceanology studies and a doctorate in biology in the scientific field of natural sciences. From 1972 to 1976 she worked at the Ruđer Bošković Institute, CIM Rovinj – Zagreb, and then at the Institute of Oceanography and Fisheries in Split.
The field of scientific work and activity of Ivona Marasović is marine research in a broad sense and primary production, phytoplankton taxonomy, eutrophication, toxic algae, and shellfish toxicity in a narrower sense. She is the author or co-author of more than 100 scientific papers, of which 37 papers are published in journals indexed in CC, and more than 50 papers in SCI. She is the organizer and participant of numerous international and domestic scientific conferences. She gave a large number of invited lectures at international and domestic meetings, and was also the leader of master's and doctorate courses.  He is a lecturer in the Doctoral Study of Oceanology and at the Doctoral Study of Applied Marine Sciences. She is a member of several international and national scientific research bodies in the field of marine research and environmental protection. She has participated in the work of several national professional bodies. In her home institution, she served as head of the Laboratory for Plankton and Biotoxins, head of the Department of Oceanography and from 1997 to 2013 was director of the Institute of Oceanography and Fisheries.