Lonza Nella, F.C.A.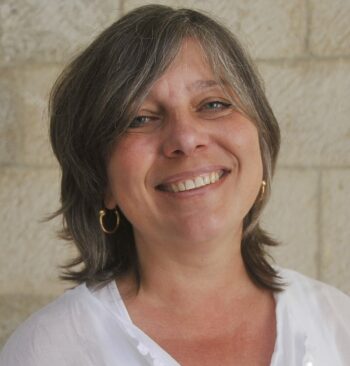 Date of birth:
Place of birth:
Addresses:
 Zavod za povijesne znanosti u Dubrovniku, Lapadska obala 6, 20000 Dubrovnik
Phones:
Emails:
Lonza Nella, F.C.A.
Academic titles:
fellow of the Croatian Academy of Sciences and Arts (11/16/2020 – …)
full professor
Institutions:
Scientific Adviser – The Institute of Historical Sciences in Dubrovnik
Functions in Academy:
head of – Institute for Historical Sciences in Dubrovnik (02/27/2019 – …)
Membership in Academy:
full member – Department of Social Sciences (11/16/2020 – …)
associate member – Department of Social Sciences (05/15/2014 – 11/16/2020)
---
Curriculum Vitae
Nella Lonza (1959, Zagreb) received her LL.D. in law history at the University of Zagreb in 1996. She lectured in legal history of Croatia at the same university from 1984 to 1997, and is currently employed at the Institute for Historical Sciences of CASA in Dubrovnik. As Associate Professor, holds PhD courses at the University of Dubrovnik. She conducted research in the Croatian and Italian archives, and attended conferences in the Netherlands, Spain, USA, Austria, France, Italy, Slovenia, Denmark and Croatia. Her publications include books, editions of medieval documents, and articles published in Croatian, Slovenian, French, Italian, American, Czech and Danish periodicals as well as conference proceedings. She reads, writes and speaks Italian, French, English and Dutch, and reads German and Slovenian. She also translates medieval legal texts from Latin and Venetian idiom. She is a managing editor of the journal Dubrovnik Annals (together with N. Vekarić), and member of the Editorial Board of the journals Anali zavoda za povijesne znanosti HAZU u Dubrovniku, Crime, History & Societies / Crime, Histoire & Société and Croatiae auctores Latini – Collectio electronica. For her book Kazalište vlasti she recieved the Award of the City of Dubrovnik. In 2014 she has been elected an associate member of the Croatian Academy of Sciences and Arts and since 2020 she is full member of the CASA in Department of Social Siences. Since 2016 she is active as evaluator of the scientific projects of the EU (Horizon 2020, programs COST and MSCA).
Her main fields of interest are legal system and institutions of Dubrovnik and medieval Dalmatian towns, ius commune, public rituals, history of criminality and criminal procedure.