Lisac Josip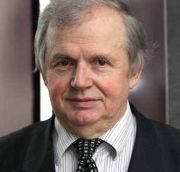 Date of birth:
Place of birth:
Emails:
Lisac Josip
Academic titles:
professor (2002. – …)
doctor of Science (1986. – …)
Institutions:
professor – Faculty of Arts and Sciences, Zadar
Membership in Academy:
associate member – Department of Philological Sciences (05/20/2004 – …)
---
Curriculum Vitae
Josip Lisac was born in 1950 in Turni near Delnice, Gorski kotar. He graduated from the Faculty of Philosophy in Zadar with a degree in Yugoslav studies ​​and literature (1974), and received his doctorate there in 1986 with a dissertation on the Kajkavian dialects of Gorski kotar.
Since 1997, he has been a full-time professor of Croatian dialectology and the history of the Croatian language in Zadar.  He teaches or has taught several post-graduate courses on linguistics, and serves as a head of the post-graduate course in linguistics at the University of Zadar. At the same university he was the first head of the Department for Croatian and Slavic Studies.
Since 2004 he is an associate member of the Croatian Academy of Sciences and Arts.
---
Bibliography