Kravar Zoran, F.C.A.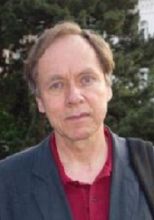 Datum rođenja:
Mjesto rođenja:
Datum smrti:
Mjesto smrti:
Kravar Zoran, F.C.A.
Akademske titule:
profesor doktor znanosti
akademik
Institucije:
redoviti profesor – Filozofski fakultet Sveučilišta u Zagrebu
Članstvo u Akademiji:
redoviti član – Razred za književnost (10.05.2012. – 23.06.2013)
član suradnik – Razred za književnost (20.05.2010. – 10.05.2012.)
Zoran KRAVAR rođen je 1948. u Zagrebu. Srednju školu završio je u Zadru, a u Zagrebu je studirao komparativnu književnost i filozofiju. Od 1973. godine radi na Odsjeku za komparativnu književnost na matičnom fakultetu.
U znanosti o književnosti javio se u prvoj polovici sedamdesetih godina raspravama o hrvatskoj baroknoj književnosti, koje je potom skupno objavio u knjizi Studije o hrvatskom književnom baroku (Zagreb, 1975.). Već su i prvi njegovi radovi privukli pozornost stručne javnosti, a kad se pojavila knjiga, postalo je jasno da je hrvatska znanost dobila stručnjaka širokih vidika, temeljite naobrazbe i zavidne kreativnosti. Hrvatskim barokom bavio se Kravar i poslije, pa je o njemu objavio knjigu Nakon godine MDC (1993.), načevši u njoj neka teška načelna i specijalna pitanja, kao što su varijante našeg baroka, društveni status lirike u ono doba ili značenje Gundulićeva Osmana. S našim je barokom Kravar upoznao i europsku stručnu javnost, objavivši 1991. u ugledna njemačkog izdavača knjigu Das Barock in der kroatischen Literatur, koja međutim nipošto nije bila tek informacija stranu čitatelju nego bitan doprinos našim znanjima o hrvatskoj književnoj kulturi XVII. i XVIII. stoljeća.
S vremenom je Kravar svoje stručno zanimanje širio i na druga područja. Kronološki gledano, prvo je među njima bilo područje hrvatske metrike i teorije stiha općenito. O nekima od ključnih tema te struke pisao je i u studijama što su skupljene u dvjema knjigama: Tema 'stih', Zagreb, 1993., i Stih i kontekst, Split, 1989. Govoreći o hrvatskom stihu, dao je vrlo zanimljive sugestije o vezi između izbora stiha i poetičke, pa čak i političke orijentacije pojedinih pjesnika, dok je, govoreći o načelnim teorijskim temama, ponudio vrlo upotrebljivu formulu o ritmu u retku i ritmu redaka. Obavio je pri tome i neka statistička istraživanja, koja su nam do tada bila nedostajala.
Nakon stiha, ili paralelno s njim, privukla je Kravara tema kojom se do danas u ovom ili onom obliku bavi, a to su antimodernističke tendencije u filozofiji i književnosti. Poznajući temeljito svjetonazorsku pozadinu tih tendencija – njihov povijesni kontekst, njihove misaone temelje i misaone realizacije – ponudio je niz vrlo zanimljivih uvida u manifestacije antimodernizma u kulturi oko godine 1900., i to najprije u europskoj (Antimodernizam, Zagreb, 2003.), a onda i u hrvatskoj (Svjetonazorski separei, Zagreb, 2005.). Nastavak je toga zanimanja njegova knjiga pod naslovom Uljanice i duhovi (Zagreb, 2009.), u kojoj spaja strog znanstveni uvid s opuštenim načinom izlaganja i briljantnim književnim stilom pišući o vrlo raznolikim temama, od uličnih grafita do Wagnerovih opera, pa i ne čudi što je knjiga na raznim stranama naišla na vrlo povoljan odjek. Slično se može reći i za njegovo najnovije djelo pod naslovom Kad je svijet bio mlad (Zagreb, 2010.), u kojem se bavi tzv. visokom fantastikom i njezinom svjetonazornom pozadinom.
Doda li se tome i podatak da je Zoran Kravar napisao mnogo priloga u leksikonima i enciklopedijama, domaćim i stranim (npr. Krležijana, Leksikon hrvatskih pisaca i dr.) te da je redovito surađivao u stručnoj periodici, bit će jasno da imamo posla sa znanstvenikom izrazita stručnog profila i nedvojbena radnog potencijala, iza kojega stoje vrijedni prinosi našoj filologiji.
Iz: Pregled kandidata za nove članove Hrvatske akademije znanosti i umjetnosti
IZBORNA SKUPŠTINA – 10. svibnja 2012.
Više podataka na: Tko je tko u hrvatskoj znanosti