Korbar Tvrtko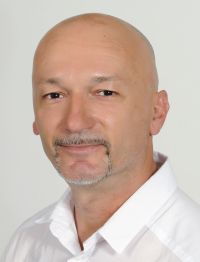 Date of birth:
Place of birth:
Korbar Tvrtko
Institution:
Croatian geological institute
Membership in Academy:
associate member – Department of Natural Sciences (05/10/2018 – …)
---
Curriculum Vitae
Tvrtko Korbar, scientific advisor at the Croatian Geological Institute (HGI), graduated in 1995 from the Faculty of Mining, Geology and Petroleum engineering, received his master's degree in 1999 and his doctorate in 2003 at the Faculty of Science and Mathematics of the University of Zagreb. He deals with the regional geology of the Dinarides and the Adriatic: stratigraphy, palaeontology, sedimentology, (seismic) tectonics, geomorphogenesis, and the popularization of geosciences and the promotion of geoheritage. By 2022, he has published more than 30 papers in WoS journals, which have been cited more than 700 times, of which he is the first or corresponding author in about 15. All these works resulted from the work on the Basic Geological Map of the Republic of Croatia (OGK RH) 1:50,000 project (on which he has been collaborating continuously since 1997, and since 2012 he has also been the leader), and from work on several MZO and Croatian Science Foundation projects. In 2016, he was awarded the annual HAZU Prize in the field of natural sciences and mathematics.
---
Bibliography