Koch Guntram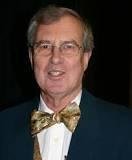 Date of birth:
Place of birth:
Emails:
Koch Guntram
Academic titles:
professor Doctor of Science
Membership in the Academy:
corresponding member – Department of Social Sciences (5/18/2006 – …)
---
Curriculum Vitae
Guntram Koch, a German archaeologist, was born on January 23, 1941 in Naumburg/Saale. He studied classical archaeology, old Christian archaeology, Byzantines, art history and Greek and Latin in Göttingen, Athens and again in Göttingen. He is a professor of Old Christian Archaeology and Byzantine Art at Philipps Universität in Marburg. Guntram Koch belongs to the elite group of the world's archaeologists. He is the co-publisher (Herausgeber) and operational manager (Arbeitsleiter) of the oldest project of the German Archaeological Institute Berlin (founded in 1870) under the title "Corpus der antiken Sarkophagreliefs". Dozens of different books came out on this project, and he signed more than ten as editor.
Mr. Koch contributed enormously to the affirmation of Croatian archaeology, and with his commitment to  the XIII, the International Congress for Early Christian Archaeology was held in Split and Poreč in 1994 on the occasion of the 100th anniversary of such congresses (first was held by Don Frane Bulić back in 1894 in Split). He is also responsible for Organisation VIII.  International colloquium on provincial Roman artistic creation in Zagreb in 2003. In 2005 he participated in the conference "Diocletian, Tetrarchy, Diocletian's Palace on the 1700th anniversary" in Split from September 19 to 23, 2005 with the reference Paläste und Villen der Spätantike in Kleinasien. Ein Überblick. In his works and books, Koch always took into account archeological monuments from Croatia.
He was elected as a correspondent member of the Croatian Academy of Sciences and Arts in the Class of Social Sciences in 2006.