Hećimović Branko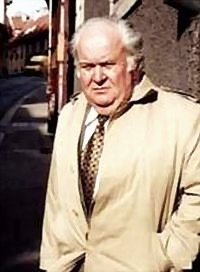 Date of birth:
Place of birth:
Addresses:
Division for the History of the Croatian Theatre, Opatička 18, 10000 Zagreb
Phones:
+385 01 4895 308
+385 01 4895 303
E-mails:
Hećimović Branko
Institutions:
honorary Director – Division for the History of the Croatian Theatre
senior Scientist with tenure – Division for the History of the Croatian Theatre
Functions in Academy:
head of – Division for the History of the Croatian Theater (01/30/1993 – 01/30/2018)
Membership in Academy:
associate member – Department of Literature (03/31/1980 – …)
---
Curriculum Vitae
Branko Hećimović, a Croatian theatrologist, was born in Zagreb, on March 9, 1934. He graduated in Yugoslav studies from the Faculty of Humanities and Social Sciences in Zagreb in 1958 and received his Doctorate in 1965 with the thesis Croatian Dramatic Literature between the two wars.  He was a director of drama shows at Radio Zagreb in 1956–1972, editor at Školska knjiga 1972–1977, and from 1977 until his retirement in 2001 he worked at the Institute for the History of Croatian Literature, Theatre and Music of the Croatian Academy of Sciences and Arts and was the head of Division for the History of Croatian Theatre.
B. Hećimović is also an initiator and editor-in-chief of the edition Repertoar hrvatskih kazališta 1840–1860–1980 (I–II, 1990; III, 2002). He taught at the Zagreb Slavic School, led the Theatrical Practice for students of the Academy of Dramatic Art. He is the initiator of the international theatrical conference Krležini dani u Osijeku (since 1990), editor and associate of the proceedings of the same name. Put on several proceedings and exhibitions. In the center of his interests are modern writers and Miroslav Krleža, as well as Ranko Marinković, Mirko Božić, Ivan Kušan and Antun Šoljan, and is also author of several anthologies. He organized, accompanied with notes and comments works of Miroslav Begović, Tituš Brezovački, Pero Budak, Mirko Fotez, Fadil Hadžić, Milan Ogrizović, Srđan Tucić, Marijan Matković, Zvonimir Bajsić, Antun Šoljan and others. He publishes theatrical reviews, discussions and essays on Croatian dramatic literature and theatrical issues in periodicals and proceedings. He is the author of studies 13 hrvatskih dramatičara (1976), Dramaturški triptihon (1979), Može li se Lauri vjerovati? (1982), Pod Krležinim kišobranom (1997), U zagrljaju kazališta (2004), Izdaja forme (2010) and author of several other anthologies.
---
Bibliography