Fališevac Dunja, F.C.A.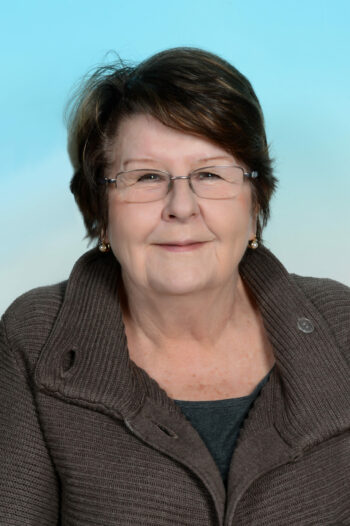 Date of birth:
Place of birth:
Addresses:
Trg Nikole Šubića Zrinskog 11, 10000 Zagreb
Phones:
Emails:
Fališevac Dunja, F.C.A.
Academic titles:
doctor of Science
fellow of the Croatian Academy of Sciences and Arts
Institutions:
professor emeritus – University of Zagreb
Professor – Faculty of Philosophy, University of Zagreb (1971. – 2015.)
Membership in Academy:
full member – Department of Philological Sciences (05/18/2006 – …)
associate member – Department of Philological Sciences (05/18/2000 – 05/18/2006)
---
Biography
Dunja Fališevac, a Croatian literary historian, was born in Požega on February 3, 1946. She completed her studies of Yugoslav studies and comparative literature in 1971 at the Faculty of Philosophy in Zagreb, where she received her doctorate in 1983; she is a full professor at the Department of Older Croatian Literature, and since 2016 a professor emeritus. Since 2006, she has been a regular member of the CASA. With more contemporary analytical procedures, she offered new insights into the prose texts of the Croatian Middle Ages (Hrvatska srednjovjekovna proza, 1980), in the poetic aspects of humanism and renaissance (Smiješno i ozbiljno u starijoj hrvatskoj književnosti, 1995), in Croatian Baroque literature (Stari pisci hrvatski i njihove poetike, 1989), especially in the lyricism of I. Bunić Vučić (Ivan Bunić Vučić, 1987), as well as in the history of epic and epic genres (Kaliopin vrt, 1997; Studije o poetičkim i ideološkim aspektima hrvatske epike, 2003). She has prepared a number of books by old Croatian writers in various editions. Independently or in cooperation with Ž. Benčić she edited proceedings Književni barok (1988), Hrvatski književni barok (1991), Tropi i figure (1995), and Čovjek, prostor, vrijeme (2006), and with K. Nemec and D. Novaković Leksikon hrvatskih pisaca (2000). She also published studies on Dubrovnik literary culture: Dubrovnik: otvoreni i zatvoreni grad (2007).
In 2013 she
received
the
National
Lifetime
Achievement
Science
Award
.