Cvetnić Ratko, F.C.A.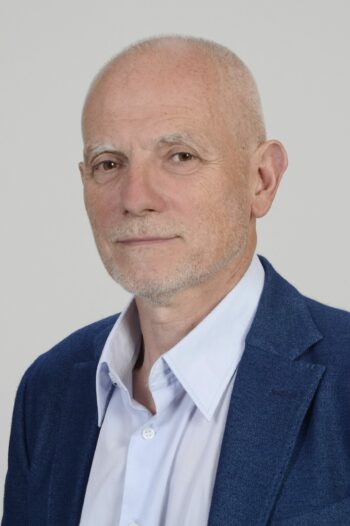 Date of birth:
Place of birth:
Adresses:
Trg Nikole Šubića Zrinskog 11, 10000 Zagreb
Phones:
Department of Literature +385 01 4895 169
E-mails:
Cvetnić Ratko, F.C.A.
Academic titles:
fellow of the Croatian Academy of Sciences and Arts
Functions in Academy:
deputy secretary – Department of Literature (2023 – …)
Membership in Academy:
full member – Department of Literature (5/19/2022 – …)
associate member – Department of Literature (5/12/2016 – 5/19/2022)
---
Curriculum Vitae
Ratko Cvetnić, writer and sports official, was born on June 26, 1957 in Zagreb, where he finished elementary school and the Classical Gymnasium and studied comparative literature and history of art at the Faculty of Humanities and Social Sciences. From 1986 – to Since 1986 He was working for the Vjesnik publishing house (1986 – 1998), and since 1998 he has been a technical secretary at the Zagreb Sports Association.
He appeared on the literary scene in 1997 with the prose "Short Trip", autobiographical records of the War for independence. The "Short Trip" won the Gjalski Award and was soon translated into several languages. Twelve years later, in 2009, a more extensive novel "Slumber" was published, in which Cvetnić describes Zagreb from the late 1980s, following the protagonist who hangs around with varying degrees of success, while already evaporated socialism consumes its last resources. Cvetnić also received the Gjalski Award for that novel. In 2013, he published the novel "History of the Institute"; the main character tries to complete the work of a deceased friend, an extensive study of the history of a significant national Institute that is just celebrating its centenary and its anniversary situation seems like a metaphor for the entire Croatian society. The fourth novel, "Mud in the yard", was published in 2018. This novel, on the example of a civic family that was exiled from the center of Zagreb to the village of Turopolje at the end of 1945, deals with Croatian history for the last hundred years, especially from the Second World War to the present day. For this novel, Cvetnić received the CASA Award. After his last novel, he occasionally appears in short stories and essays in magazines and newspapers; The story "Carpaccio" won the third prize in 2021 in the Večernji list competition "Ranko Marinković".
In addition to his constant presence in sports journalism, especially in the magazine of the Croatian Olympic Committee "Olimp", Cvetnić also signed two monographs on the history of sports: "110 years of skiing in Zagreb and Croatia", published in 2004, and "30 years of badminton in Croatia" published in 2021. He won the COC Award for his contribution to the Olympic Movement. He lives in Zagreb and Mraclin.
Cvetnić acquired the position of associate member of the Croatian Academy of Sciences and Arts in 2016, and in 2022 he became a full member.