Brdar Mario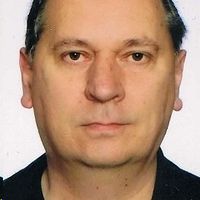 Date of birth:
Place of birth:
Addresses:
Faculty of Humanities and Social Sciences, University of Osijek, L. Jägera 9, 31000 Osijek
Phone:
Odsjek za engleski jezik i književnost, Filozofski fakultet Sveučilišta J. J. Strossmayera u Osijeku: +385 031 494 711
Emails:
Brdar Mario
Academic titles:
Institutions:
Professor – Faculty of Philosophy, University of Osijek
Membership in Academy:
associate member – Department of Philological Sciences (05/15/2014 – …)
---
Biography
Mario Brdar is a Professor of English Linguistics in the Department of English Language and Linguistics at Josip Juraj Strossmayer University, Osijek. He received his M.A. in Linguistics from the University of Zagreb in 1988, and his Ph.D. from the same university in 1995. He has been teaching various linguistic courses at the Department of English Language and Literature of Osijek University's Faculty of Humanities and Social Sciences since 1985. Mario Brdar was appointed assistant professor of English linguistics in 1996, associate professor in 2002, and full professor in 2008. Between 1999 and 2014 he was also teaching as a visiting professor at the University of Tuzla, and from 2002 to 2006 at the University of Zenica (Bosnia and Herzegovina). He was the president of the Croatian Applied Linguistics Society in 2008-2010, and its vice-president in 2011-2012. From 2013 to 2017 he was the director of the postgraduate program in linguistics at the University of Osijek. Since 2012 he has been teaching cognitive linguistics at the postgraduate program in humanities at the University of Split (Croatia). He has so far supervised 20 MA and PhD theses.
His main areas of research interests include syntax, word formation, and lexical semantics. His publications mostly deal with contrastive and functional-cognitive approach to grammatical constructions, cognitive processes such as metonymy and metaphor, lexical relationships, and lexicographical description of English. He has authored or co-authored 5 monographs, edited or co-edited 9 collections of papers, and published more than 150 articles in various edited volumes and journals.
He is the editor of the linguistic journal Jezikoslovlje, and a member of the editorial board of Review of Cognitive Linguistics, ExELL. Explorations in English language and Linguistics, Bosanski jezik, and The Open Applied Linguistics Journal. He is on the editorial board of the Human Cognitive Processing series published by John Benjamins.
He was elected as associate member of the Croatian Academy of Sciences and Arts in 2014, and a full member in 2022.
Mario Brdar – Personal Page on unios.hr