Švajger Anton, F.C.A.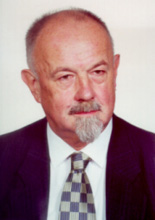 Švajger Anton, F.C.A.
Akademske titule:
Institucije:
redoviti profesor u miru – Medicinski fakultet Sveučilišta u Zagrebu
Članstvo u Akademiji:
redoviti član – Razred za prirodne znanosti (18.05.2000. – 16.12.2003)
član suradnik – Razred za prirodne znanosti (31.03.1980. – 18.05.2000.)
Godina i mjesto rođenja: 6. lipnja 1935., Daruvar / Hrvatska
Obrazovanje: osnovna škola u Daruvaru (1942.-1049.); realna gimnazija u Virovitici (1949. – 1954.); Medicinski fakultet Sveučilišta u Zagrebu (1954.-1960.); doktorat medicinskih znanosti na Medicinskom fakultetu Sveučilišta u Zagrebu (1965.); 6-mjesečno znanstveno usavršavanje u eksperimentalnoj embriologiji u Hubrechtovu laboratoriju u Utrechtu / Nizozemska (1968.)
Zaposlenja: Zavod za histologiju i embriologiju, Medicinski fakultet Sveučilišta u Zagrebu (neprekidno od 1. siječnja 1961.); umirovljen 30. rujna 2000.
Znanstveno-nastavna zvanja: asistent (1961), doktor medicinskih znanosti (1965.), docent (1969.), izvanredni profesor (1975.), redoviti profesor (1980.); trajni reizbor: 13. rujna 1999. godine.
Članstvo i funkcije u znanstvenimi stručnim društvima
Hrvatsko prirodoslovno društvo
Hrvatsko biološko društvo
Hrvatsko fiziološko društvo
Hrvatsko društvo anatoma, histologa i embriologa (predsjednik i dopredsjednik u 2 mandata, predsjednik Embriološke sekcije)
Hrvatski liječnički zbor (Sekcija za normalnu morfologiju, Likovna sekcija)
European Developmental Biology Organization (EDBO) (član Upravbog odbora)
International Society of Developmental Biologists (ISDB)
Hrvatska akademija znanosti i umjetnosti – Razred za prirodne znanosti (član suradnik od 1980., reizabran 1990., redoviti član 2000.)
The New York Academy of Science (1985.)
The European Science Foundation (ESF)- "Network in Developmental Biology" – član Znanstvenog odbora 1989.-1992.
Hrvatsko katoličko liječničko društvo (HKLD) – predsjednik od 1993. godine
Papinska akademija za život (Pontificia Academia Pro Vita) od 1998.
Nagrade
Republička nagrada "Ruđer Bošković" za značajnu znanstvenu djelatnost (1988.)
Znanstveno-istraživačko područje i postignuća
(U zagradi: redni brojevi u Bibliografija – Znanstveni tekstovi – Članci)
Razvojna biologija sisavaca
Eksperimentalna embriologija na ranim postimplantacijskim stadijima
Izradio mikrokiruršku metodu za odjeljivanje zametnih listića štakorskog i mišjeg zametka na razvojnom stadiju gastrulacije (7, 25, 53).
Izotransplantacijom odijeljenih zametnih listića utvrđen je izvor rane embrionalne stanične loze (epiblast ili primitivni ektoderm) koja je ishodište svih embrionalnih organa (13, 14, 19, 28, 43, 45, 53).
Utvrđena je regionalna razvojna specifičnost embrionalnog ektoderma na stadiju gastrulacije (20, 27, 28, 45, 53).
Kontinuiranim praćenjem morfogeneze izoliranog ektoderma u izotransplantatu i u kulturi in vitro utvrđen je mehanizam nastajanja eksperimentalnih embrionalnih teratoma (17, 26, 31, 36, 45, 53).
Razvojni mehanizmi u kaudalnom dijelu embrija
Mehanizam sekundarnog (izravnog) razvoja aksijalnih tvorba (neuralna cijev, notokord, crijevo) u kaudalnom (repnom) dijelu štakorskog embrija protumačen je kao agregacija stanica prethodno raspršenih u obliku mezenhima (42, 49, 52, 54, 58).
Nastajanje stanica očne leće transdiferencijacijom (metaplazijom)
U eksperimentalnim embrionalnim teratomima dobivenim izotransplantacijom ili kultiviranjem in vitro štakorskih embrija na stadiju gastrulacije, te u izotransplantatima lentektomirane očne jabučice štakorskih fetusa, pronađene su nakupine atipičnih stanica očne leće (lentoidi) i utvrđen je njihov nastanak transdiferencijacijom (metaplazijom) pigmentnog epitela mrežnice (48, 50, 51, 55, 57).
Diferencijacija i regeneracija elastične hrskavice
Posebna vrsta elastične hrskavice (sekundarna, "masna") u vanjskom uhu štakora i miša (23, 35, 37, 56) tijekom histogeneze pokazuje obrnuti redoslijed pojavljivanja kolagenih i elastičnih vlakana (10, 44, 56); njezin je karakeristični fenotip stabilan u različitim eksperimentalnim uvjetima razvoja (11, 12, 21, 22, 56); tijekom njezine regeneracije diferencira se hrskavica koja je po fenotipu slična tipičnoj elastičnoj hrskavici u čovjeka (32, 38, 56).
Druga područja
Mezoderm štakorskog embrija, izoliran na stadiju gastrulacije, nakon izotransplantacije pod bubrežnu čahuru diferencira se u smeđe masno tkivo (28).
Nakon transplantacije embrija na korioalantois membranu pilećeg zametka, pojavljuju se u tkivu primaoca fenotipske promjene (5, 6) koje po svojim značajkama odgovaraju modulaciji, a ne metaplaziji (16).
Oksitalanska (predelastična) vlakna, njihova lokalizacija i vrijeme pojavljivanja tijekom histogeneze istraženi su u elastičnoj hrskavici (24, 29, 44, 56), u nižih kralježnjaka (34) te u zdravoj i bolesnoj koži čovjeka (41, 59).
Istražene su strukturne promjene notokorda tijekom embrionalnog i fetalnog razvoja čovjeka (39, 40, 46, 60).
U toku je istraživanje staničnog podrijetla karcinoma žumanjčane vreće koji se razvija kao kasna pojava u eksperimentalnim embrionalnim teratomima (61).
Ostala znanstvena i stručna djelatnost
Istraživač na projektima
1981.-1987.: Istraživanje temeljnih razvojnih procesa u sisavaca /Nosilac N. Škreb/(SIZ za znanost SRH).
1972.-1984.: Cytological and Biochemical Studies on Early Mammalian Embryos. U.S.-Yugoslav Joint Board on Scientific and Technical Cooperation (No.o2-094-N) /Nosilac projekta: N. Škreb/.
Voditelj (glavni istraživač)
1976.-1980.: Istraživanje diferencijacije potpornih tkiva (SIZ-V. SRH).
1988.-1996.: Istraživanje temeljnih razvojnih procesa u sisavaca (No. 3-01-070, Ministarstvo znanosti i tehnologije RH)
1998.: Stabilnost diferencijacije stanice (No. 108219, Ministarstvo znanosti i tehnologije RH).
Koordinator potprojekta
1986.-1990.: Projekt:: 2.04. Biologija; 2.04.01. Eksperimentalna biologija /N. Škreb/; Potprojekt 2.04.01.03.: Analiza razvojnih procesa u životinja i biljaka /A. Švajger/ (SIZ za znanost SR Hrvatske).
Uredništvo znanstvenih i stručnih publikacija
Medicinar (član Uredničkog odbora 1958.-1960.).
Radovi medicinskog fakulteta Sveučilišta u Zagrebu (od 16.02.1977. član Uredničkog odbora).
Periodicum Biologorum (od osnutka 1971. godine član Uredničkog odbora; od 1994. godine pomoćnik urednika).
Medicinska enciklopedija JLZ (član uredničkog odbora, urednik za ilustracije 2. izdanja te I. i II. dopunskog sveska).
The International Journal of Developmental Biology (1988.-1994. član Uredničkog odbora). Kao gost urednik 1991. godine uredio specijalni broj časopisa, Vol. 31, No. 3, September 1991: Developmental Biology in Yugoslavia.
Glasnik Hrvatskoga katoličkoga liječničkog društva (od 1994. glavni i odgovorni urednik).
L.C. Junqueira, J. Carneiro, R.O. Kelley: Osnove histologije, 7. izd., Školska knjiga, Zagreb, 1995. (Koordinator prijevoda).
T.W. Sadler: Langmanova medicinska embriologije, 7. izd., Školska knjiga, Zagreb, 1996. (Koordinator prijevoda).
N. Zurak (Koordinator): Medicinska etika. Medicinski fakultet Sveučilišta u Zagrebu, Zagreb, 1995. (II. izd. 1996.) (Urednik).
Medicinski fakultet u Zagrebu 1917-1997. Medicinski fakultet Sveučilišta u Zagrebu, Zagreb, 1997. (urednik).
Glavni i odgovorni urednik izdanja Medicinskog fakulteta u Zagrebu, 1995.-2000.
Predavanja na znanstvenim skupovima i publikacije po pozivu
Discussion Meeting on Growth and the Development of Pattern, Isle of Thorn, Sussex, Engleska, svibnja 1981. (v. Bibliografija – Znanstveni tekstovi-Članci, br. 36)
1st European Congress on Cell Biology, Paris, 18.-23.VII.1982.
Journal of Embryology and Experimental Morphology Vol.94, No.1(1986) – članak po pozivu (v. Bubliografija – Znanstveni tekstovi – Članci, br. 45).
ESF Study Workshop on Developmental Biology, Amalfi, Italija, 1990.
Studijski boravci s predavanjima u inozemstvu
Sveučilište u Padovi, Anatomski institut, Padova, Italija (3.-6.XI 1980.)
Studijsko putovanje u S.A.D. (21.XI.-18.XII.1983.) u okviru međunarodnog znanstvenog projekta; sa znanstvenim kolokvijima (3) i predavanjima (7) u 10 znanstvnih laboratorija: The Wistar Institute of Anatomy and Biology, Philadel-phia, Hahneman Medical College, Department of Pathology, Philadelphia, The Institute for Cancer Research, Philadelphia, Harvard Medical School, Institute of Anatomy, Boston, Roche Institute of Molecular Biology, Nutley, New Jersey, The University of Connecticut Health Center, Division of Oral Biology, Far-mington, University of Colorado, Department of Pathology, Denver, California Institute of Technology, Pasadena, University of Southern California, Andrus Gerontology Center, Los Angeles, University of San Francisco, Departmnt of Anatomy, San Francisco.
Universität Tübingen, Njemačka. Forschungslaboratorium für Elektronenmikros-kopie, Hals-Nasen-Ohrenklinik (1.-13.IV.1984.)
Max-Planck Institut für Biologie, Tübingen, Njemačka (travnja 1984.)
Razno
Suradnik Školskog programa RTV Zagreb od početka njegova djelovanja (1968);autor sedam emisija s područja biologije: Stanica–osnovna jedinica života (1979), Funkcije staničnih struktura (1969), Embrionalni razvitak čovjeka (1969), Neke metode eksperimentalne embriologije (1969), Stanica (1970), Diferencijacija stanice (1971), Sve o stanici (1985).
Održao brojna stručna i popularno-znanstveno predavanja za različite profile slušatelja i napisao nekoliko popularno-znanstvenih članaka.
Za Medicinski leksikon Leksikografskog zavoda "Miroslav Krleža" obradio preko 500 pojmova.
Prevođenje i lektoriranje prijevoda udžbenika i stručnih članaka (Poznavanje stranih jezika: njemački, francuski, engleski, talijamski, ruski, slovenski).
Nastavna djelatnost
Rekreacija
Botanika, ornitologija, astronomija
Slikarstvo (akvarel, crtež)
Književnost, filozofija, glazba.