Štambuk Drago, F.C.A.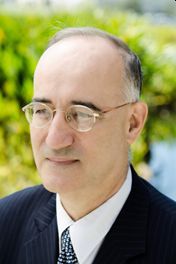 Date of birth:
Place of birth:
Addresses:
Trg Nikole Šubića Zrinskog 11, 10000 Zagreb
Phones:
Department of Literature +385 01 4895 169
Emails:
Štambuk Drago, F.C.A.
Academic titles:
fellow of the Croatian Academy of Sciences and Arts
Membership in Academy:
full member – Department of Literature (11/16/2020 – …)
---
Curriculum Vitae
Drago Štambuk, was born on September 20, 1950, in Selca on the Adriatic island of Brač. He completed his secondary education at the Vladimir Nazor grammar school in Split, and his tertiary education at the Faculty of Medicine in Zagreb. He specialized in internal medicine, subspecialized in gastroenterology and hepatology, and completed postgraduate studies in experimental biology. Between 1983 and 1991 he lived and worked in London, first at the Royal Free Hospital, where he was involved in scientific research on liver diseases from 1983; and subsequently, between 1986 and 1991, at the St. Stephen's Hospital / Kobler Center, Chelsea & Westminster Hospital and St. Bartholomew's Hospital, where he was engaged in the work on the HGP-30 vaccine against AIDS and the experimental AIDS treatment thereof, particularly with azidothymidine (AZT).
On 17 May 1991, he was appointed official representative of the Government of the Republic of Croatia in the United Kingdom and Head of the Office of the Republic of Croatia. Since January 1995, he has held posts as Ambassador of the Republic of Croatia all over the world: in India and Sri Lanka; Egypt and the neighbouring Arab countries; Japan and South Korea; Brazil, Columbia and Venezuela; and currently in Iran and Pakistan.
In the period 2001–2002, at Harvard University, he studied the relationship between principles and interests in the processes of political decision making; the relationships between rights and power; and ethics in international relations. He is lifelong Harvard Fellow (WCFIA).
Drago Štambuk is author and lifelong promotor of the Golden Formula of the Croatian Language 'ča-kaj-što'. He continuously presents the specific nature of the Croatian language as encompassing three dialects in practice at the Croatian linguistic-poetic manifestation Croatia rediviva 'ča-kaj-što', which he established in 1991 in his native town. Every summer, one of the poets nurturing one of the three Croatian dialects is pronounced poeta oliveatus (poeta coronatus) and crowned with an olive wreath, whilst their verses are engraved into a marble plaque at the Wall of Poetry. At Štambuk's proposal, the Golden Formula of the Croatian Language 'ča-kaj-što' was pronounced a cultural good and included in the Croatian National List of Protected Intangible Heritage on 29 November 2019.
In 2020, Drago Štambuk was elected a full member of the Croatian Academy of Sciences and Arts in the Department of Literature.
He has published more than 70 books of poetry, essays, anthologies, linguistic dictionaries, and translations as well as authoring around 40 medical papers published in international scientific journals. His poetry was translated into numerous languages, and renowned foreign authors (Raymond Carver, Tess Gallagher, Andrew Motion, Rifa'at Salam, Edwar Al-Kharrat, Don Share, Antonio Skármeta, Andres Morales, Guillaume Metayer, Stephen Greenblatt, Kazuko Shiraishi, Akito Arima) wrote commentaries on it. He is a poet of both his homeland and the world. Critics describe him as one of the finest contemporary Croatian poets, with an exceptionally open and thematically wide-ranging oeuvre.
Drago Štambuk has received numerous national and international awards and acknowledgements in the fields of the arts, literature and linguistics, as well as for his engagement in peace-promotion activities: Order of Duke Branimir with Neck Collar; Indian acknowledgement Telugu Academy Award and title Ambassador for Peace; Lifelong Achievement Award of the Split-Dalmatia County; Lifelong Achievement Award of the City of Split; poetry awards: Dragutin Tadijanović, Jure Kaštelan, Josip Sever, and Tin Ujević; Brazilian Medal of the Great Cross (Ordem Nacional do Cruzeiro do Sul); corresponding membership of the Chilean Language Academy (Academia Chilena de la Lengua); Japanese Imperial Order of the Rising Sun with Gold and Silver Star; et al.
Major books of poetry: Meu namin; Vapnena trupla; Antinoy & mangal; Snijeg za Ehnatona; INSULAE / New Croatian lyrics; Croatiam aeternam; Lomna slika; Uklesano u planinama; Crni obelisk; Ruka radosnica; Morski Božić / Alat bola / Krvavi most; I šišmiši su ptice u bezpjevnoj zemlji; Mirula; Staklena šuma; Spalatum; Pognuta riža; Nebo u bunaru; Nedovršeno stvaranje svijeta; Hram u stijeni; Theurgia; Kad su miši balali molfrinu; Angjeo s bakljom, Atahualpa; CD Duša riječi / Kotodama; Zlato i prah kraljeva; Slon siroče; Uzgon; et al.
Between 1991 and 2021 Drago Štambuk published six proceedings of the linguistic-poetic manifestation Croatia rediviva 'ča-kaj-što' under the title Maslinov vijenac (Olive Wreath).