Seder Đuro, F.C.A.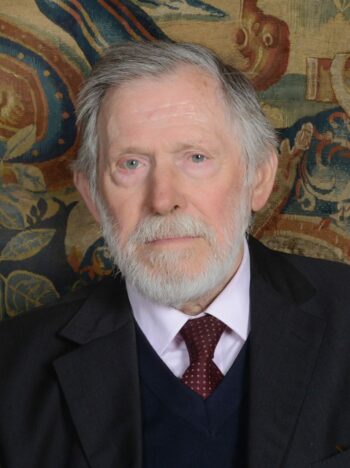 Born:
November 29, 1927, in Zagreb
Deceased:
Seder Đuro, F.C.A.
Academic titles:
Fellow of the Croatian Academy of Sciences and Arts
Doctor of Science
Institutions:
professor emeritus – University of Zagreb
full professor, retired – Academy of Fine Arts, University of Zagreb
Functions in Academy:
head of – Glyptotheque (10/27/2011 – 5/02/2022)
Membership in Academy:
full member – Department of Fine Arts (05/18/2000 – 5/02/2022)
---
Đuro Seder, a Croatian painter, was born in Zagreb on November 29, 1927.  He attended the First Classical Gymnasium in Zagreb and graduated in 1946 from the Classical Gymnasium in Split. He graduated in painting in 1951 at the Academy of Fine Arts in Zagreb in the class of Professor Antun Mejzdić, while he completed his specialization in painting in 1953, with Professor Marin Tartaglia. After his studies, he worked as a technical editor and graphic designer in several journals and publishing companies (Jugoslavenski radio, Agencija za marketing – Vjesnik). He was involved in graphics (Crne slike, 1973) and illustration of children's books (publishing houses Mladost and Školska knjiga). He was a member of the Gorgona art group from 1959 to 1966. He published poetry during the 1960s and 1970s in magazines Razum, Kolo, Forum, Republika. In 1978, his collection of poems Otac iz lonca was published by Biblioteka from Zagreb.
He taught at the Academy of Fine Arts in Zagreb from 1981 to 1998, and from 1983 to 1987 he served as dean. In 2012, he was elected professor emeritus.
He has been exhibiting independently since 1958, and his works are in many national and foreign galleries and museums and private collections.
He has been a full member of the Croatian Academy of Sciences since 2000, and since 2011 has served as head of the CASA Glyptotheque.
He has received numerous acknowledgments and awards, including the Vladimir Nazor Lifetime Achievement Award (2001), the Danica Medal with the image of Marko Marulić (1996) and the Lifetime Achievement Award of the Croatian Society of Fine Artists (2018).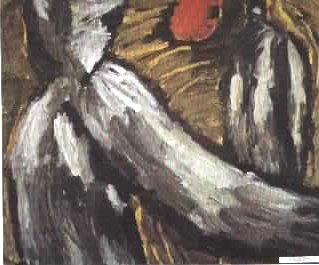 "Susret", ulje na platnu, 1993, 124 x 150 cm