Rogina Krešimir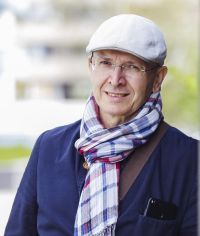 Date of birth:
Place of birth:
Emails:
Rogina Krešimir
Membership in Academy:
associate member – Department of Fine Arts (05/10/2018 – …)
---
Curriculum Vitae
Krešimir Rogina, a Croatian architect, was born on March 16, 1959, in Rijeka. He graduated from the Faculty of Architecture in Zagreb in 1983 in the class of architect Neven Šegvić. Since 1979 he has designed together with V. Penezić, since 1991 they have been working in the joint bureau Penezić & Rogina. They realized several projects of different purposes: the Mladost swimming pool and athletics stadium (1987 and 1999), churches in Dugave (1989) and Trnje (1994), the Velebit office building (1985–95) in Zagreb, the church of St. Mihajlo in Dubrovnik (1987), residential buildings for victims of the Homeland War in Vukovar (2002) and Nova Gradiška (2003). They were awarded in competitions in Japan, and were Croatian representatives at the Venice Biennale (2000) and the Design Biennale in Saint-Étienne (2002). Krešimir Rogina writes articles and reviews about architecture in magazines (Kontura) and daily newspapers.