Rengel Zdenko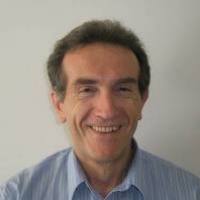 Datum rođenja:
Mjesto rođenja:
E-mail adrese:
Rengel Zdenko
Akademske titule:
redoviti profesor u trajnom zvanju
Članstvo u Akademiji:
dopisni član – Razred za tehničke znanosti (18.05.2006. – …)
Zdenko RENGEL, hrvatski molekularni biolog, rođen je 6. svibnja 1957. u Osijeku. Na Prirodoslovno-matematičkom fakultetu u Zagrebu diplomirao je biologiju 1980. te magistrirao molekularnu biologiju 1984. Doktorirao je agronomiju na Louisiana State university Baton Rouge, SAD. Radio je u Plivi i na Agronomskom fakultetu Sveučilišta u Zagrebu. Od 1991. živi u Australiji i radi na University of Western Australia u Perthu gdje je od 2000. redoviti sveučilišni profesor i voditelj skupine za primanje hranjiva i toksičan stres u biljaka (Nutrient Uptake and Toxicity Stress Group) te nosi titulu Winthrop Professor, najvišu titulu toga sveučilišta. Njegovo uže područje znanstvenoga istraživanja je biljna prehrana i pedologija. Radi na kretanju korisnih i toksičnih iona u prirodnim i poljoprivrednim okolišima, biologiji i kemiji rizosfere, mehanizmima efikasnosti primanja i iskorištavanja hranjiva kod različitih genotipova, ishrani biljaka i ljudi mikrohranjivima, i 3-D modeliranju rasta i funkcije korijena u tlu. Dobitnik je 26 nagrada i priznanja za znanstveni i nastavni rad, uključujući Fellowships of Humboldt, International Atomic Energy Agency (IAEA), Organisation of Economically Developed Countries (OECD), Commonwealth, Japanese Science and Technology Agency, French Government i drugo, a član je i Australian Research Council College of Experts, počasni profesor četiri sveučilišta i gostujući profesor na dodatnih šest sveučilišta u SAD-u, Japanu, Njemačkoj, Danskoj, Poljskoj, Kini i Čileu. Glavni je istraživač na 79 znanstvenih projekata. Objavio je 254 rada u referentnim časopisima koji su citirani 3 784 puta, a pojedini članci i više od 180 puta. Autor je 25 poglavlja u knjigama te je uredio i objavio 10 knjiga. Bio je pozvani predavač na 40 sveučilišta i instituta u 17 država diljem svijeta i pozvani predavač-uvodničar na 32 svjetska kongresa. U području znanstvene publicistike dao je svoj veliki doprinos u uređivačkim odborima znanstvenih časopisa i recenzijama znanstvenih radova. Prof. dr. sc. Zdenko Rengel vrhunski je svjetski znanstvenik s golemim utjecajem na razvoj biljne biotehničke znanosti koja je pridonijela i temeljnim i primijenjenim znanjima u području biljne biologije/biotehnologije. Za dopisnog člana HAZU izabran je 2006.
Za više podataka: http://tkojetko.irb.hr/znanstvenikDetalji.php?sifznan=9118