Reiner Elsa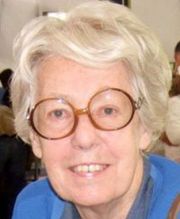 Datum rođenja:
Mjesto rođenja:
Datum smrti:
Mjesto smrti:
Reiner Elsa
Akademske titule:
Institucije:
znanstvena savjetnica (u miru) – Institut za medicinska istraživanja i medicinu rada u Zagrebu
Članstvo u Akademiji:
član suradnik – Razred za matematičke, fizičke i kemijske znanosti (07.06.1977. – 05.07.2011)
Biografija
Dr. sc. Elsa Reiner rođena je u Osijeku 18. siječnja 1930. godine. Školovala se u Splitu, Osijeku i Zagrebu. Na Prirodoslovno-matematičkom fakultetu u Zagrebu diplomirala je kemiju 1953., a doktorom kemijskih znanosti postala 1962. godine.
Od 1954. radila je u Institutu za medicinska istraživanja i medicinu rada JAZU (danas Institut za medicinska istraživanja i medicinu rada – IMI) do umirovljenja 2001. godine. Znanstvenom suradnicom postala je 1964., višom znanastvenom suradnicom 1968., a znanstvenom savjetnicom 1973. godine. Od 1967. godine bila je voditeljica Laboratorija za biokemiju te u tri mandata predsjednica Znanstvenog vijeća Insituta.
Na poslijediplomskom studiju prirodnih znanosti Sveučilišta u Zagrebu, područje kemija (smjer biokemija) i područje biologija (smjer molekularna i stanična biologija) bila je voditeljica kolegija Fizikalna kemija enzima te jedna od voditeljica kolegija Enzimska kataliza – Kinetika reakcija.
Dr. sc. Elsa Reiner za člana suradnika Hrvatske akademije znanosti i umjetnosti izabrana je 1977. te reizabrana 1983. i 1994. godine.
Stručna i znanstvena dostignuća dr. sc. Else Reiner objavljena su u 4 knjige, preko 80 znanstvenih i stručnih radova te oko 70 predavanja tiskanih u zbornicima savjetovanja, simpozija i kongresa.
Kao vrsni stručnjak iz područja fizikalne biokemije i enzmologije bila je članicom brojnih inozemnih i domaćih stručnih organizacija: u Svjetskoj zdravstvenoj organizaciji u Ženevi bila je od 1978. godine članica odbora Expert Advisory Panel on Vector Bilogy and Control, član i osnivač, a u više mandata i predsjednik Hrvatskog biokemijskog društva (1976.), zatim član Hrvatskog kemijskog društva (od 1952.), Hrvatskog fiziološkog društva (od 1958.), Biokemijskog društva Velike Britanije (od 1966.) i Europskog društva za toksikologiju (od 1975.).
Bila je član uredništva u znanstvenim časopisima Croatica chemica acta (od 1975.), Biochemical Pharmacology (od 1976.) Journal of Applied Toxicology (1971. – 1984.), Journal of Biochemical Toxicology (1986. – 1990.), Arhiv za higijenu rada i toksikologiju (od 1990.)
Dr. sc. Elsa Reiner za svoj znanstveni rad i doprinos primila je brojna odlikovanja: Orden rada sa zlatnim vijencem 1968., republičku nagradu Ruđer Bošković 1973. za znanstveni rad u području prirodnih znanosti, Orden zasluga za narod sa srebrnim zrakama (1982.), Državnu nagradu za znanost (1999.) i Državnu nagradu za životno djelo 2002. godine.