Plotkin Stanley Alan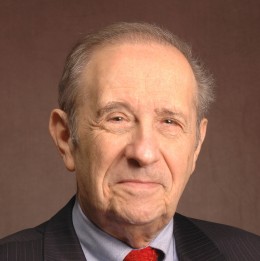 Datum rođenja:
Mjesto rođenja:
E-mail adrese:
Plotkin Stanley Alan
Akademske titule:
Članstvo u Akademiji:
dopisni član – Razred za medicinske znanosti (17.05.1990. – …)
Stanley Alan PLOTKIN rođen 12. svibnja 1932. u New Yorku, SAD, američki je liječnik koji pripada maloj grupi najuspješnijih istraživača cjepiva protiv virusnih bolesti. Šezdesetih godina imao je ključnu ulogu u otkrivanju cjepiva protiv rubeole, bjesnoće, rotavirusa i citomegalovirusa. Medicinski fakultet završio je 1956. Predavao je mikrobiologiju na University of Pennsylvania i bio voditelj Odjela za kontrolu infekcija i Odjela za virusne laboratorije u Children's Hospital of Philadelphia do 1991. godine. Obavljao je najviše dužnosti na području svoga interesa u Sjedinjenim Američkim Državama. Između ostaloga bio je predsjednik Komiteta za istraživanje na području mikrobiologije i infektivnih bolesti Nacionalnog instituta za zdravstvo, predsjednik Panameričke grupe za brzu virusnu dijagnozu bolesti, predsjednik Komiteta za zarazne bolesti Američke pedijatrijske akademije te član Nacionalnog savjetodavnog komiteta za vakcine u SAD.
Danas je profesor emeritus na  University of Pennsylvania i savjetnik tvrtki proizvođača cjepiva, biotehnoloških tvrtki te neprofitnim znanstveno-istraživačkim organizacijama. Za dopisnog člana HAZU izabran je 1990.