Juračić Mladen, F.C.A.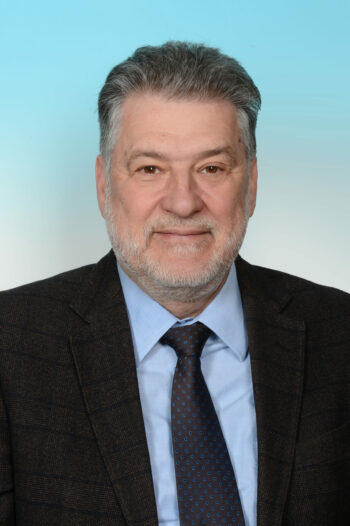 Date of birth:
Place of birth:
Addresses:
Geološki odsjek, Prirodoslovno-matematički fakultet, Sveučilište u Zagrebu, Horvatovac 102 a, 10000 Zagreb
Phones:
Emails:
Juračić Mladen, F.C.A.
Academic titles:
fellow of the Croatian Academy of Sciences and Arts (05/10/2012 – …)
doctor of Science
Institutions:
full professor, retired – Faculty of Science University of Zagreb
Functions in Academy:
chair – Scientific Council for Adriatic Research (11/27/2014 – …)
president – National INQUA Committee (04/30/2014 – 03/27/2019) ( 03/29/2023 – …)
chair of Supervisory Board – Foundation of the Croatian Academy of Sciences and Arts (05/29/2013 – …)
Membership in Academy:
full member – Department of Natural Sciences (05/10/2012 – …)
---
Biography
Mladen Juračić was born on June 22, 1953, in Rijeka. Graduated in 1976 and received his Doctorate in 1987 from the Faculty of Science in Zagreb. He worked at the Ruđer Bošković Institute's Centre for Marine Research in Zagreb (1976–90). Since 1990 he has been working at the Geological Department of the Zagreb Faculty of Science; since 1999 as a full professor. He served as head of the Geological and Paleontological Institute (1997−99; 2010−15), head of the Geological Department (2003−05), Vice-Dean (2000−01) and Dean (2008−10) of the Faculty. His field of interest is the geology of the sea, especially river estuaries, and environmental protection. He investigates the issue of sedimentation in river estuaries and in the Adriatic, as well as the role of suspended material and sediments in the circulation of pollutants in nature. He compared and explained sedimentation processes in non-Karst and karst estuaries and proposed the karst mouth of the Raša River as a model type of imbalanced estuary. He is a promoter of science in public. He was president of the Croatian Natural History Society (2008–13) and editor-in-chief of the journal Geologia Croatica (2008–15). He is th fellow of the CASA since 2012.