Graciotti Sante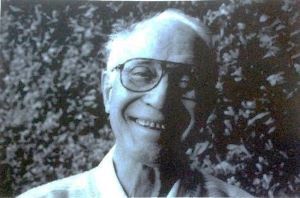 Date of birth:
Place of birth:
Deceased:
October 17, 2021, in Rome, Italy
Graciotti Sante
Academic titles:
professor Doctor of Sciences
Membership in Academy:
corresponding member – Department of Literature (01/30/1997 – 10/17/2021)
---
Životopis
Sante Graciotti, talijanski je filolog i slavist rođen 1. prosinca 1923. u Osimu. Predavao je slavistiku i bio voditelj katedre na sveučilištima u Milanu i Rimu. 1969. jedan je od osnivača i dugogodišnji predsjednik talijanske slavističke udruge, Associazione Italiana degli Slavisti. Od 1963. surađuje s Fondazione Cini u Veneciji za odnose sa srednjom i istočnom Europom. Član je Akademije dei Lincei te Doctor honoris causa sveučilišta u Trnovu, Krakovu i Breslavu. Član je mnogih talijanskih i međunarodnih znanstvenih ustanova. Dugogodišnji je glavni urednik časopisa Ricerche slavistiche, ravnatelj Istituto Venezia e l'Oriente i organizator mnogobrojnih znanstvenih skupova. Slavističko usavršavanje započeo u Zagrebu. Poliglot je široke naobrazbe koji se bavi proučavanjem različitih slavenskih književnosti (također i autor značajnih radova iz hungarologije) u europskom kontekstu i razdobljima od srednjega vijeka do modernizma, posebno se zanimajući za poljsku i hrvatsku književnost. Glavna djela: Staročeška Biblija Biblioteke u Breri (La Bibbia paleoboema della Biblioteca di Brera, 1964), Povijest književnosti europskoga jugoistoka (Storia delle letterature del Sud-Est europeo, 1970., G. et al.), Talijanski književni preporod i slavenski svijet (Rinascimento letterario italiano e mondo slavo, 1986., s E. Sgambati).
Godine 1997. izabran je za dopisnog člana Hrvatske akademije znanosti i umjetnosti.