Gašparović Hrvoje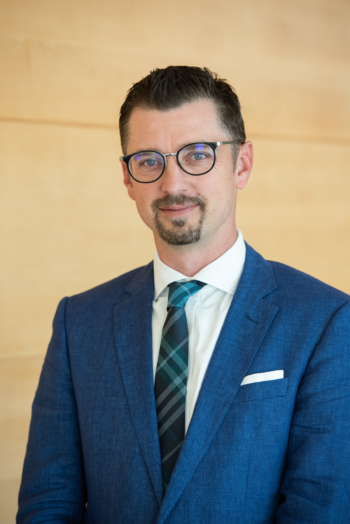 Date of birth:
Place of birth:
E-mails:
Gašparović Hrvoje
Membership in Academy:
associate member – Department of Medical Sciences (11/16/2020 – …)
---
Curriculum Vitae
Hrvoje Gasparović, born in 1973, is a specialist in surgery and cardiac surgery and Professor of Surgery at the School of Medicine, University of Zagreb. In addition to University Hospital Center Zagreb, he did an important part of his education in cardiac surgery at Brigham and Women's Hospital in Boston, USA. He is Director of the Department for Adult Cardiac Surgery at the University Hospital Center Zagreb, Croatia. He is also the Director of the surgical arm of the institutional heart transplantation program. His surgical portfolio includes heart failure surgery (heart transplantation, durable mechanical circulatory assistance), minimally invasive heart surgery, valve reconstruction, complex aortic root surgery and coronary surgery.
He is one of the leading cardiac surgeons in Croatia, as evidenced by the fact that he also acts as president of the Croatian Society for Cardiac Surgery of the Croatian Medical Association, as well as that he is the head of the specialist postgraduate study in cardioraccal surgery at the School of Medicine, University of Zagreb.
His academic activity includes over 100 peer reviewed articles, 11 book chapters and numerous presentations at international meetings. So far, he has published a total of 104 articles in extenso in internationally indexed scientific-professional journals, of which 87 are indexed in the Current Contents database. The total number of his citations is 1,556 according to Google Scholar, according to Scopus 713, and according to the Web of Science 1135. The H-index, depending on the databases, is 14-17.
Prof. Gasparovic is an associate member of the Croatian academy of sciences and art since 2020.
---
Bibliography