Foster Norman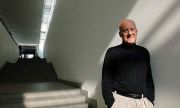 Datum rođenja:
Mjesto rođenja:
Foster Norman
Članstvo u Akademiji:
dopisni član – Razred za likovne umjetnosti (12.05.2016. – …)
Norman Robert FOSTER, britanski arhitekt, rođen je 1. lipnja 1935. u blizini Manchestera. Diplomirao je 1961. na Manchester University School of Architecture and City Planning. Nakon diplome iste je godine uslijedilo dodatno akademsko usavršavanje na Yale School of Architecture. Upravo tamo je upoznao Richarda Rogersa, danas također jednog od predvodnika britanske arhitekture, s kojim je po povratku u London 1963. osnovao ured Team 4. Nekoliko godina kasnije okončali su partnerstvo, pa je stoga sa suprugom 1967. osnovao vlastiti samostalni ured Foster Associates, koji je poslije preimenovan u Foster and Partners. Fosteru je, kako i sam često ističe, od posebne važnosti bila suradnja s Buckminsterom Fullerom od 1968. do njegove smrti 1983., a Fullerov duh inovacije i potrebe za održavanjem koraka s tehnologijskim inovacijama zauvijek je utkan u njegov rad. Fosterov opus čini nevjerojatno širok spektar radova – od stadiona, poslovnih objekata, nebodera, zračnih luka do urbanističkih planova i futurističkih prijedloga, a glavna komponenta koja je postala gotovo zaštitni znak njegova projektantskog prosedea jest – beskompromisna primjena najsuvremenijih oblikovnih paradigmi, te korištenje znanosti i tehnologije kao geoekologijskih razvojnih putokaza. Upravo ga je ta posvećenost novim tehnološkim mogućnostima pozicionirala kao jednu od ključnih figura high-tech pokreta, koji je danas već pomalo iščeznuo pod tim inicijalnim nazivom, ali je prisutan u mnogim novim smjerovima u arhitekturi. U njima Foster ima vodeću ulogu pri aplikaciji visoke tehnologije kroz vlastite projektantske zadatke, što je pridonijelo odabiru njegova ureda da projektira novi megakompleks za američki  Apple, ili čak cijeli 'pametni grad' Masdar koji bi u potpunosti bio fokusiran na održivosti u svakoj komponenti urbanog funkcioniranja. Posljednja u nizu futurističkih ideja, ali baziranih na realnim postavkama koje bi zaista omogućile realizaciju takvih projekata, jest prijedlog za izgradnju nastambi na Mjesecu pomoću tehnologije 3D printanja.
Pomicanje granica arhitekture dio je Fosterove prisutnosti od samih početaka međunarodne afirmacije, kad 90-ih gradi najviši europski toranj u Frankfurtu, ili u Kini ostvaruje najveći svjetski terminal zračne luke. Upravo su zračne luke za Fostera jedan od ključnih elemenata opusa, projektirao ih je po cijelom svijetu od Kine i Hong Konga, sve do projekta za novi aerodrom u Mexico Cityu. Od današnjih tema koje su također iznimno popularne Foster kao da je neke vizionarski predvidio. Bio je ispred svojeg vremena kada je sagradio The Willis Faber and Dumas Headquarters building koja je s obzirom na senzibilitet za okoliš već tada imala komponente onoga što se danas naziva 'zelena gradnja'. Kao suprotstavljanje rigidnim zakonitostima modernizma koji je vladao prvom polovicom 20. stoljeća Foster je, redovito upijao kontekst okruženja i pretakao ga  u definiciju forme projektne zadaće, zgrade ili ansambla.
Također, danas se sve više govori o potrebama za dodatno osviještenom pristupu gradovima i baštini, ali i u tom području je Foster pokazao talent u 'najarhitektonskijem' gradu svijeta – New York Cityu. Remek djelo visoke izgradnje Hearst Tower podignut je 2006. na povijesnoj zgradi koja je u potpunosti sačuvana u podnožju objekta i predstavlja svojevrsnu bazu cijelog sklopa. Osim što je prvi neboder u gradu nakon tragičnog rujanskog napada, Hearst Tower je i prvi objekt u New Yorku koji je postigao standarde LEED Gold izgradnje, a 85% čelika u konstrukciji je od reciklirajućeg materijala. Uz američki primjer, istaknuo se u svojoj rodnoj Britaniji i impresivnom konstrukcijom za natkrivanje i uređenje unutarnjega Velikog predvorja postojećeg Britanskog muzeja u Londonu (1994-2000) a već prije toga i interpretacijom kupole na berlinskom Reichstagu (1992-1999), što su svjetski primjeri  respektabilne interpolacije  novog u staro.
Poseban trag Foster je ostavio u Londonu gdje su izvedena još neka od njegovih kapitalnih djela: jedan od prvih realiziranih aerodroma u karijeri – Terminal building, Stansted Airport (1981-1991), most u centru gradu neobične ekspresivne forme – Millennium Bridge (1996-2000), poslovni objekt prepoznatljivog oblika koji je kolokvijalno poznat pod imenom 'Krastavac' – Swiss Re London headquarters, 30 St Mary Axe (1997-2004), administrativna zgrada uz Temzu u najužem dijelu grada – City Hall (1999-2002), sportski sklop koji je nacionalni ponos engleske nogometne reprezentacije i drugi je najveći stadion u Europi – Wembley Stadium (2002-2007) te nedavno dovršen Canary Wharf Crossrail (2008-2015).
Uza svu svjetsku profesionalnu zauzetost, Norman Foster se je 2008. godine ljubazno odazvao pozivu iz Hrvatske da sudjeluje u međunarodnom natječaju za Novi putnički terminal Zračne luke Zagreb s nagrađenim radom koji je privukao izuzetnu pozornost strukovne javnosti u Hrvatskoj.
Uz brojne nagrade kao što su Royal Gold Medal for Architecture (1983), European Union Prize for Contemporary Architecture / Mies van der Rohe Award (1990), Gold Medal for the French Academy of Architecture (1991), AIA Gold Medal (1994), Stirling Prize (1998, 2004), Japan Art Association's Praemium Imperiale prize for architecture (2002), Aga Khan Award (2007) ili Prince of Asturias Award (2009),  ipak je najveća počast Pritzker Architecture Prize  koju je zasluženo osvojio 1999.
Za zasluge prema vlastitoj zemlji Fosteru je 1999. dodijeljena titula Lord Foster of Thames Bank, što je jedna od najvećih počasti Ujedinjenoga Kraljevstva. Za dopisnog člana HAZU izabran je 2016.