Bratulić Josip, F.C.A.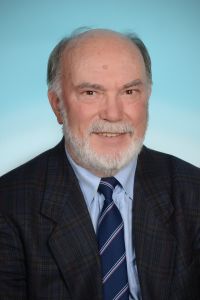 Date of birth:
Place of birth:
Adresses:
Trg Nikole Šubića Zrinskog 11, 10000 Zagreb
Phones:
Department for Philological Sciences: +385 01 895 172
Emails:
Bratulić Josip, F.C.A.
Academic titles:
Fellow of the Croatian Academy of Sciences and Arts
Doctor of Science
Institutions:
Full Professor retired – Faculty of Humanities and Social Sciences, University of Zagreb
President – Matica Hrvatska (1996-2002)
Functions in the Academy:
Head – Institute for Scientific and Artistic Work in Đakovo (2020 – …)
Membership in the Academy:
Fellow – Department of Philological Sciences (18.05.2000. – …)
Associate Member – Department of Philological Sciences (19.05.1998. – 18.05.2000.)
---
Curriculum Vitae
Josip Bratulić was born in St. Peter's in the Forest on February 13, 1939. He attended elementary school in his birthplace and gymnasium in Pazin. He enrolled at the Faculty of Humanities and Social Sciences in Zagreb, where he completed his studies in Croatian language and literature and comparative literature. He received his master's and doctorate from the same college. After graduation, he worked at the Old Slavic Institute "Svetozar Ritig", and then in 1977 he moved on to the Faculty of Humanities and Social Sciences, where he was a full professor in the Department of Older Croatian Literature until his retirement. He was dean of that college during the war.
He is engaged in the study of Croatian literature, especially older periods, as well as the study of medieval Slavic literature, so he published a series of discussions and individual books from this scientific field. In addition to his monograph on the Istrian Divorce (1978), he published a critical edition of this precious Croatian monument of medieval Istria, which has so far experienced three editions. He also published a critical edition of the Vinodol Law, as well as several very important reprints of old Croatian books , which he accompanied with afterwords and interpretations (The First Croatian Croatian Student; Franjo Glavinic,  Four Blindsof a Bar; Antun Matija Relković,  Satir; Josip Relković,  Home; Antun Kanižlić,  Sveta Rožalija; Ljudevit Gaius,  Short Basis; Reading of Bernardino Split,  etc.). He organized and translated  Zhi Konstantin Cyril and Methodius  (three editions). He organized  the Chosen Epistls of St. Jerome. He has published three books of his discussions so far:  Istrian Literary Themes  (1987),  The Brilliance of Heritage  (1990),  Lzaz's Homeland  (1990), then a monograph on the sculptor Zelior Janeš (1992), and a book of essays  by Crumbs from the Zagreb Table  (1994),  the Lexicon of Croatian Glagolitic Script  (1995),  Istria – Homeland of Antiquities and Beauties  (2000),  Pula forever  (2001).
He has participated in numerous domestic and foreign international scientific conferences in Croatia and abroad. He participated in major cultural projects: Written Word in Croatia, Two Millennia written in Istria, Croatian National Revival, Pavlini in Croatia, Croats and Christianity – Culture and Art (Vatican City). He has been on numerous organizing or scientific committees of meetings organized by the Croatian Academy of Sciences and Arts (on the Istrian Divorce, on Matija Vlačić Illyricus, on Franjo Glavinić, on Šimun Kozičić – Benji). He is a member of numerous editorial offices of magazines and libraries. For the series "Istria through the ages", he organized a dozen books. He is the author of numerous screenplays for the educational program of the Croatian Radio and Television.
He was elected associate member to the Department of Philological Sciences of the Croatian Academy of Sciences and Arts for the first time on May 19, 1988, and for the second time on May 28, 1998. He was elected Fellow of the CASA at the General Assembly on 18 May 2000.
He was president of Matica Hrvatska from 1996 to 2002.
With Professor Zelayir Janeš, he achieved the unique memorial "Glagolitic Alley Roč-Hum", for which he wrote a guide (two editions).