Borić Marijana, dr. sc.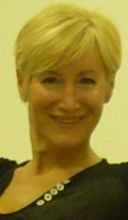 Datum rođenja:
Mjesto rođenja:
Adrese:
Odsjek za povijest prirodnih i matematičkih znanosti, Ante Kovačića 5, 10000 Zagreb
Telefoni:
E-mail adrese:
Borić Marijana, dr. sc.
Akademske titule:
Institucije:
znanstveni suradnik – Odsjek za za povijest prirodnih i matematičkih znanosti (2013. – …)
---
Životopis
Dr. sc. Marijana Borić je viša znanstvena suradnica zaposlena u Odsjeku za povijest prirodnih i matematičkih znanosti HAZU. Istražuje povijest matematike, fizike i astronomije, te razvoj nastave egzaktnih znanosti u Hrvata. Bavi se razvojem matematičkih metoda i koncepcija koje su bile ključna karika u nastanku moderne znanosti. Također istražuje razvoj početaka novovjekovne fizike te konceptualne promjene u pristupu istraživanju prirodnih znanosti koje nastupaju sa sustavnom primjenom matematičkih metoda te su metodološki temelj moderne znanosti. U sklopu tih istraživanja, posebno istražuje rad znamenitih hrvatskih znanstvenika (Getaldić, Vrančić, Bošković, Herman Dalmatin, Dominis, Petrić i drugi), koji su svojim značajem prešli okvire nacionalne baštine i dali doprinos razvoju zapadnoeuropske znanosti. Autorica je knjiga o Marinu Getaldiću, Faustu Vrančiću i Nikoli Tesli, te autorica stotinjak radova s temama iz hrvatske znanstvene baštine.
Voditeljica je projekta za afirmaciju i popularizaciju znanstvenoga nasljeđa »Upoznajmo hrvatsku znanstvenu baštinu«, kojeg podržavaju Zaklada Hrvatske akademije znanosti i umjetnosti i Ministarstvo znanosti, obrazovanja i športa Republike Hrvatske.
Od 2017. suradnica je na projektu Hrvatske zaklade za znanost "Hrvatska znanstvena i filozofska baština: transferi i aproprijacije znanja od srednjeg vijeka do dvadesetog stoljeća u europskom kontekstu". Dugogodišnja je suradnica na projektu "Povijest prirodnih i matematičkih znanosti u Hrvata".
Rođena je u Splitu, gdje je i studirala, te stekla diplomu profesora matematike i fizike 1991. na Fakultetu prirodoslovnih i matematičkih studija s temom Optika u djelima Ruđera Boškovića.  Akademski stupanj magistra znanosti – znanstveno polje ekonomija stekla je 1998. s radom iz područja primjene matematike naslova Matematički modeli u gospodarstvu – Analiza panel podataka na poslijediplomskom studiju Ekonomskog fakulteta Sveučilišta u Zagrebu. Akademski stupanj doktora humanističkih znanosti postigla je u veljači 2012. na Filozofskom fakultetu Sveučilišta u Zagrebu s disertacijom o matematičkom radu Marina Getaldića Epistemološki aspekti Getaldićeva rada na matematičkoj analizi i sintezi. Od 1991. do danas radi u Odsjeku za povijest prirodnih i matematičkih znanosti Hrvatske akademije znanosti i umjetnosti. Pored toga, sudjelovala je od 2000. do 2003. godine u nastavi na Katedri za matematiku Veleučilišta u Splitu, na njegovu  Odsjeku za ekonomiju u Zagrebu (kolegiji: financijska matematika i statistika).
Kao voditeljica projekta "Upoznajmo hrvatsku znanstvenu baštinu", 2016. započela je ciklus kolokvija o hrvatskom znanstvenom nasljeđu u europskom kontekstu te o njemu predavala u zemlji i inozemstvu (Rim, Prag, Budimpešta, Pečuh, Beč). Autorica je izložbe "Faust Vrančić e la sua eredità europea", postavljene povodom europske godine kulturne baštine u Rimu (Palača Falconieri, studeni-prosinac 2018.). Također, autorica je izložbi "Marin Getaldić. The beginnings of modern mathematics" i "Faust Vrančić in the context of European heritage" postavljenih na Macquarie University Sydney, Australia povodom 35. obljetnice Croatian Studies, department of International Studies. Ukupno, sudjelovala je kao autorica na sedam izložbi o hrvatskom znanstvenom nasljeđu u zemlji i inozemstvu. U sklopu tih aktivnosti autorica je triju edukativnih, multimedijalnih i interaktivnih izložbi postavljenih u Hrvatskoj akademiji znanosti i umjetnosti u Zagrebu: Faust Vrančić – Upoznajmo hrvatsku znanstvenu baštinu (2016), Tragovima Fausta Vrančića (2017) i Marin Getaldić-pogled u novo doba (2018.). Povodom 450. obljetnice Getaldićeva rođenja, izložbu o Marinu Getaldiću postavila je i u pet zemalja i osam gradova: Zagreb (rujan, 2019.), Dubrovnik (listopad 2018), Budimpešta (studeni 2018 – veljača 2019), Zadar (ožujak-travanj 2019.), Mostar (svibanj 2019), Beč (lipanj, 2019.), Šibenik (srpanj-kolovoz, 2019) i Sydney (rujan, 2019). U sklopu svih navedenih izložbi održavala je predavanja i edukativne radionica.
Također autorica je svih tekstova i stručni recenzent dviju izložbi u Nacionalnoj i sveučilišnoj knjižnici u Zagrebu: Machinae novae – 400 godina poslije (2015) i Renesansni Faustus Verantius (2017). Za doprinose istraživanju i popularizaciji Vrančićeva nasljeđa dobitnica je nagrade Memorijalnog centra "Faust Vrančić" u Prvić Luci 2017. godine i nagrade Grb Šibensko-kninske županije u 2018. godini, zatim nagrade Grb grada Šibenika u 2019. za sveobuhvatno postignuće u istraživanju i afirmaciji šibenske znanstvene baštine i popularizaciji prirodoznanstvenog doprinosa grada Šibenika u zemlji i inozemstvu, te priznanja za 2019. Nacionalne i sveučilišne knjižnice u Zagrebu za uspješnu suradnju i doprinos projektu Virtualna izložba Fausta Vrančića. Također, sudjelovala je u dva međunarodna izdavačka projekta objavljivanja djela iz hrvatske znanstvene baštine: "Carigradska pisma Antuna Vrančića/The Istanbul letters of Antun Vrančić" (Istanbul, 2018), objavljeno pod pokroviteljstvom HAZU i "2018 The year of Troy and Roger Joseph Booscovich/2018 Troya yili ve Roger Joseph Boscovich" (Istanbul, 2018).
Pored toga članica je i aktivno sudjeluje izlaganjima i pisanjem tekstova u radu Matice Hrvatske (Odjela za prirodoslovlje i matematiku), Hrvatskom filozofskom društvu, Hrvatskom matematičkom društvu i Elektrotehničkom društvu Zagreb. Pored znanstvenog i stručnog rada, posebno je usmjerena popularizaciji povijesti znanosti, te isticanju njene ulogu u edukaciji mladih i povezivanju stručnjaka iz različitih znanstvenih područja u zajedničkom istraživanju znanstvenog nasljeđa, te je u tom smislu ostvarila zapažene rezultate i suradnju s brojnim uglednim institucijama u zemlji i inozemstvu. Članica je Redakcijskog odbora časopisa Čovjek i svemir (2014–2018).
Svojim izlaganjima sudjelovala je na  pedesetak znanstvenih konferencija u zemlji i inozemstvu. Također, sudjelovala je u organizacijskim odborima nekoliko konferencija:
Faust Vrančić i njegovo doba – Međunarodni znanstveni skup održan u povodu 400. obljetnice objavljivanja "Novih strojeva Fausta Vrančića", Vodice – Šibenik 22.-23. rujna 2015;
Doprinos proučavanju povijesti i filozofije znanosti – Znanstveni skup u Hrvatskoj akademiji znanosti i umjetnosti, u povodu 85. godišnjice života akademika Žarka Dadića  Zagreb 30. listopada 2015.;
Kajkavski jezik, književnost i kultura kroz stoljeća – znanstveni skup s međunarodnim sudjelovanjem (Krapina 9. rujna 2013.;  – Krapina 6. rujna 2014.; . Krapina 7. rujna 2015.)
---
Bibliografija