Bertoša Miroslav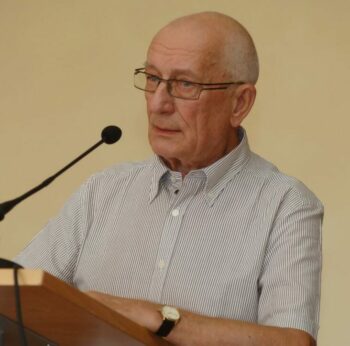 Born:
Deceased:
August, 24, 2023, in Pula
Bertoša Miroslav
Academic titles:
Institutions:
Professor emeritus – Juraj Dobrila University of Pula
Functions in Academy:
head of – Institute for Historical and Social Sciences in Rijeka (2019. – 08/24/2023)
director – Institute for Historical and Social Sciences in Rijeka (1999. – 2003.)
Membership in Academy:
associate member – Department of Social Sciences (05/17/1990 – 08/24/2023)
---
Miroslav Bertoša (1938), historian, writer and publicist, specialized in Istrian and maritime history of Modern Age and study and critical evaluation of historiographic heritage. Scientific counsellor and tenured professor, professor emeritus of Juraj Dobrila University of Pula. Associate member of Croatian Academy of Sciences and Arts. Engaged in demographic history, with special attention dedicated to the movements in European historical science, particularly of the avant-garde attemptings of the French "School of Annals". From the second half of the sixties, he has been studying systematically in many archival and other holdings and collected works in Croatia and abroad, notably in Italy and France. His regular service lasted almost 48 years, and after that he teached at many universities (Pula, Rijeka, Zadar, Zagreb, Split and Dubrovnik). He was employed over many years at the Institute for Historical and Social Sciences of the Croatian Academy of Sciences and Arts in Rijeka; briefly he was its director, and now he is its supervisor. Bertoša is the author of twenty books and more than 1100 other bibliographic units: original scientific papers and contributions, professional texts, encyclopaedic headwords, articles and critical reviews, columnes and feuilletons. He improved the professional knowledge at numerous home-inland and foreign institutes. Collaborator in many editions, initiator, organizer and chief editor of many periodicals and encyclopaedias; collaborator and manager of scientific-research projects; promotor of many editions, participator of television and radio broadcasts, round-table conferences, public presentations, talks; member of many professional associations. Creator of history studies at Faculty of Arts at Pula and its first head department. He also took part at the foundation of Croatian Studies at University of Zagreb. Winner of many awards and public honors.