Aralica Ivan, F.C.A.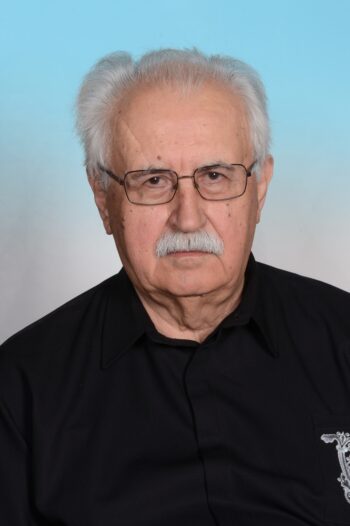 Date of birth:
Place of birth:
Addresses:
Trg Nikole Šubića Zrinskog 11, 10000 Zagreb
Phones:
Department of Literature +385 01 4895 169
Aralica Ivan, F.C.A.
Academic titles:
Fellow of the Croatian Academy of Sciences and Arts
Membership in Academy:
Fellow – Department of Literature (6/18/1992 – …)
Associate Member – Department of Literature (3/11/1986 – 6/18/1992)
---
Curriculum Vitae
Ivan Aralica, a Croatian writer, was born September 10, 1930, in the village of Puljani in the municipality of Promina in Dalmatinska Zagora. He graduated from high school in Knin in 1953. He graduated from the Faculty of Humanities and Social Sciences in Zadar with a degree in Yugoslav studies in 1961. He worked as a teacher in the villages of Dalmatinska Zagora and as the head of the Teacher's School, or the Pedagogical high school in Zadar.
In the period of the late 60s and 70s he was a participant in the Croatian Spring movement after which he was demoted in society. Aralica was removed from the position of high school principal and since 1971 he has been working as a teacher in Zadar high schools and ceases to be the editor-in-chief of  Zadarska revija, withdrawing from public political life and devoting himself to literary work.
In the early 1990s he became actively involved in Croatian politics: in 1993 he became a member of parliament and vice-president of the County House of Parliament until 2000 when he retired from political duties.
He has been a full member of the Croatian Academy of Sciences and Arts since 1992.
In the early period of literary activity, he wrote socially engaged prose, in which he analyzed social changes in the postwar period (Svemu ima vrijeme, 1967; A primjer se zvao Laudina, 1969; Filip, 1970).
He proved his excellence as a novelist in his second mature stage of writing, in which he tries to present problematic and tragic historical events as faithfully as possible. These include the historical novels Konjanik (1971), Psi u trgovištu (1979), Put bez sna (1982), Duše robova (1984), Graditelj svratišta (1986), Asmodejev Šal (1988) and the collection of short stories Opsjene paklenih crteža (1977).
In the late 1980s, he wrote again about socially engaged topics and at that time novels Okvir za mržnju (1987) and Tajna sarmatskog orla (1989) were created.
During the Homeland War in Croatia, he wrote the emphatically patriotic novel Majka Marija (1992) and a collection of stories about war sufferings Gdje pjevac ne pjeva (1996).
He published books of his political writings that have been published in magazine Danas and Croatian newspapers in the late 1980s and early 1990s: Pir ivanjskih krijesnica (1992), Zadah ocvalog imperija (1991), Sokak triju ruža (1992), Spletanje i raspletanje čvorova (1993), Što sam rekao o Bosni (1995) and I tu je kraj (1999). He dealt with the theme of the Bleiburg tragedy in the novel Četveropreg (1997).
In the early 2000s he wrote several contemporary satirical novels: Ambra (2001), Fukara (2002), Svetinka (2003), Puž (2004).
Other books: autobiographical novel Sunce (2006), Runolist (2008), Život nastanjen sjenama (2009), Mentalni komunist (2012), Japundže (2013), Smrad trulih lešinara (2014), Anastazija (2016).
According to some literary works of Ivan Aralica, few movies were made, and he himself wrote screenplays:  Krsto Papić directed the movie Život sa stricem in 1987. (according  to the novel Okvir za mržnju), Jakov Sedlar directed the movies Gospa in 1994 and Četveropreg in 1999, and Branko Ivanda directed the film Konjanik in 2003. Some of his works were dramatized and performed in theatres (Propast Magnuma, Pir ivanjskih krijesnica).
Aralica has received numerous awards for his literary work and excellence in storytelling. He was awarded the Order of Danica Hrvatska with the image of Antun Radić in 1995. He received the Vladimir Nazor Lifetime Achievement Award in 2010.